Curriculum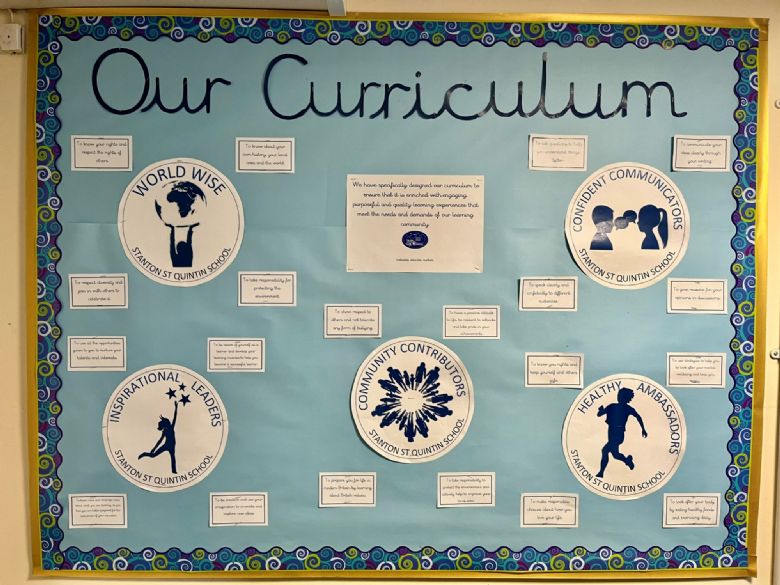 We have specifically designed our curriculum to ensure that it is enriched with engaging, purposeful and quality learning experiences that meet the needs and demands of our learning community.
Our curriculum intent is underpinned by our vision statement
'To motivate, educate and nurture'
We want our children to be motivated individuals with the resilience and determination to continually better themselves. Through the curriculum they will refine their ability to create, perform, author high quality work, develop positive self-esteem and instil and demonstrate a set of core values and attitudes.
We want our children to be educated and understand a rich body of critical knowledge, skills and concepts that equip them to succeed in the world, enabling them to have an impact on themselves and others.
Our ethos and values ensure children are nurtured so that feel happy, safe and secure. Our warm environment provides the opportunity to learn, and build relationships across the whole school community. This aids and strengthens the development of our curriculum.
The School's curriculum encompasses the requirements of the National curriculum and goes beyond the experiences of the classroom, to build cultural capital, and ensure children are exposed to the richest and most varied opportunities that can be provided.
For all staff, high priority is given to evidence based CPD stemming from national research and trends, to ensure that they continue to be reflective practitioners and build upon their subject knowledge and pedagogical thinking. They are trained to recognise the abilities of each child and ensure that, through differentiated planning and teaching they respond to meet the needs of all children. They deliver an appropriate level of challenge, tailored to the children's starting points.
Subject leaders have devised coherently planned curriculums to ensure that knowledge; skills and understanding are progressively built upon year on year. They take responsibility to monitor their subject regularly to support future action planning. Our approach to teaching and learning is outlined in our teaching and learning policy.
Each half term children are immersed in an engaging topic. Each topic is formed around a cross-curricular theme, which takes its stimulus from either history or geography. Art, DT and writing then form the main body of the topic work undertaken by the pupils. All other subjects are taught as 'standalone'. Most topics begin with a special day, which help to hook the children in at the start of a new topic. Reading is prioritised in each topic and is supported by quality texts. Teachers' have ownership of how to deliver subjects and often use a range of approaches to do this including: teaching subjects in blocks and teaching subjects weekly.
The school has 5 curriculum drivers which underpin our wider curriculum and form the basis of everything we do and how we behave in and around school, from Nursery to Year 6, in all aspects of school life. They also support the teaching of British Values throughout the school.
More details can be found by clicking here.
Our curriculum places the learners at the centre and teaches them to make connections both between different subjects and within the same subject over time. This in turn builds pathways allowing existing knowledge to be built upon - pupils therefore are able to retain more. By making connections, pupils are able to develop their understanding of their world so knowledge becomes useful and skills are transferable to new and changing contexts.
At Stanton, we strive to ensure that our children's attainment in core and foundation subjects is in line with or exceeding age-related expectations. Our children will be fully prepared for their next stage of education, ready to contribute positively to society as a whole. Our work on promoting social skills, including values, resilience and well-being enables the children to become the very best version of themselves.
Monitoring is used to gauge the impact of the curriculum on pupil achievement. Subject teams monitor individual subjects through learning walks (lesson observations), 'book looks' and listening to pupils. The relative strengths and development areas are continuously revised and edited. This in turn feeds into subsequent school improvement plans.
Other strategies to track the progress of our children against our curriculum include:
Regular low stakes knowledge assessments, using a range of creative approaches.
Cross-federation moderation to ensure secure teacher judgements.
High quality CPD to ensure that teacher pedagogy and assessment is secure
For more information please read our curriculum statement and visit subject pages. Each term parents will be informed of areas of the learning covered each term in class newsletters.