Whole School Home Learning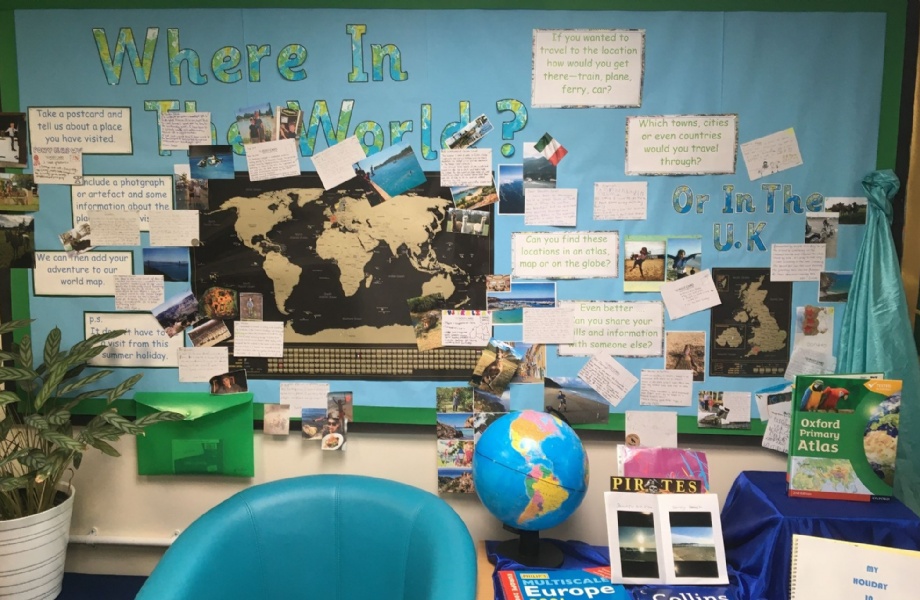 Wow what incredible places have been visited from children at SSQ. I have really enjoyed reading the postcards and scrapbooks and talking with the children about the souvenirs they have brought in. Every child who has contributed to our home learning project will be awarded a Star Credit for contributions to the school's learning environment.
Just look how fantastic our world map is coming along!
Mrs Winterburn