The World Needs Who You Were Made to Be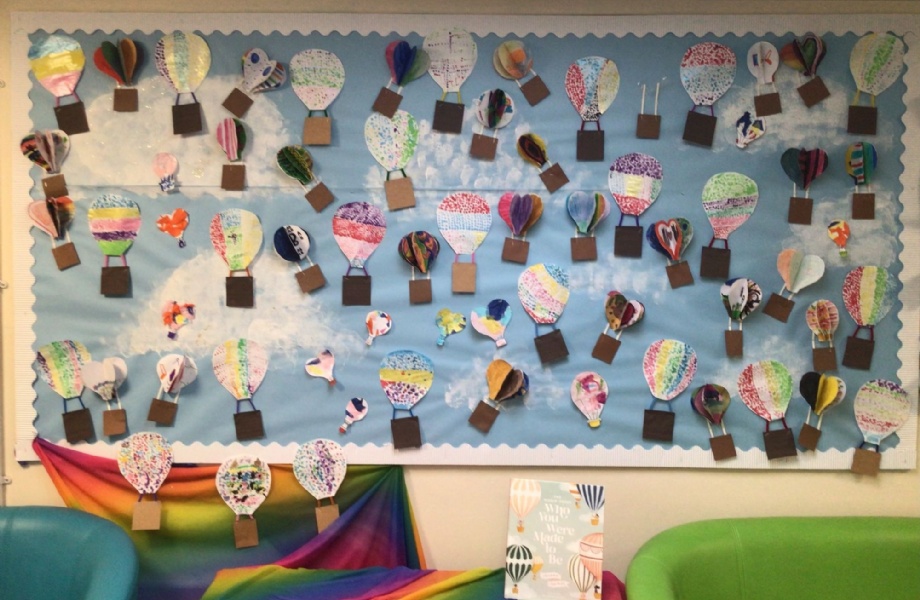 The whole school embarked on an exciting new year project all based on the beautiful book The World Needs Who You Were Made to Be.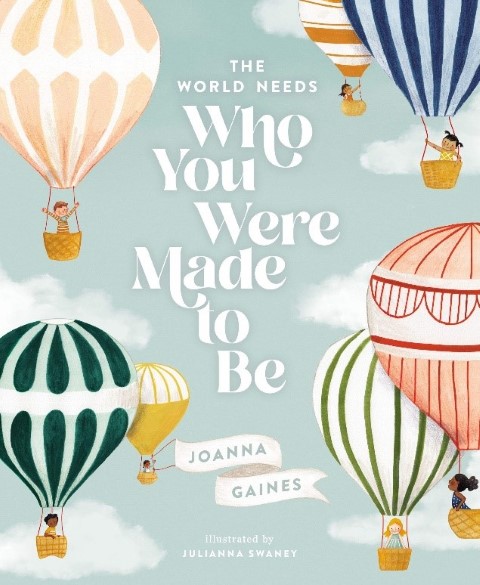 The book follows a group of children as they each build their very own hot-air balloons. As they work together, leaning into their own skills and processes, to fill the sky with beautiful colours, we discover that the same is true for life- it's more beautiful and vibrant when our differences are celebrated.
We shared the story in class and discussed our thoughts about this book, looking forwards to the year ahead. We then all created a hot air balloon for a special whole school display to show how beautiful it is when we share our talents and abilities, and learning together at Stanton can be a lot of fun!
We were also very privileged to have the opportunity to see a real hot air balloon being inflated. So without a cloud in the sky, the children set up to a local field to watch in awe and amazement at the size and beauty of the oldest form of human flight.
Listen to Mrs Anderson explaining how a hot air balloon is inflated.
Thank you to Prestige Grounds for giving the children an experience that won't forget!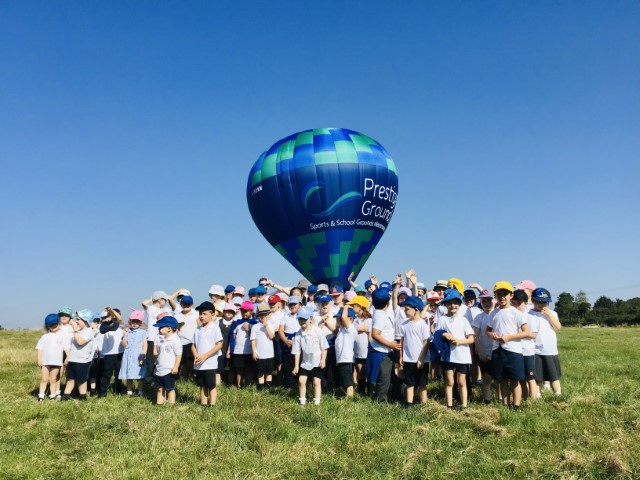 Finally, we used our experience to inspire our writing - imagining what it would be like to go for a ride in a hot air balloon.
What do you think it would be like to be high in the sky?