Rufus the Reading Bear's Birthday Celebrations!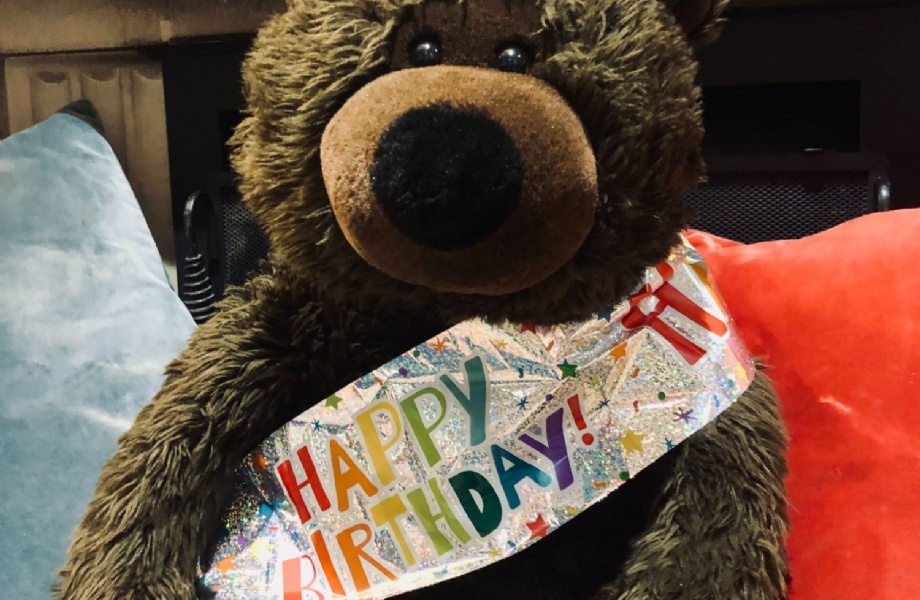 This weekend, Rufus the Reading Bear has celebrated his birthday!
Rufus was treated to a book themed party at Mrs Anderson's house and asked for pop-up books for his birthday this year. After exploring his new pop-up books, Rufus enjoyed a large slice of chocolate birthday cake followed by a special birthday bath. Mrs Anderson did have to hold Rufus's paw as he was a little unsure of the water! He is now super clean and ready to go home with children he spots reading
He'll even bring one of his new pop-up books with him!