Fantastic Sports Day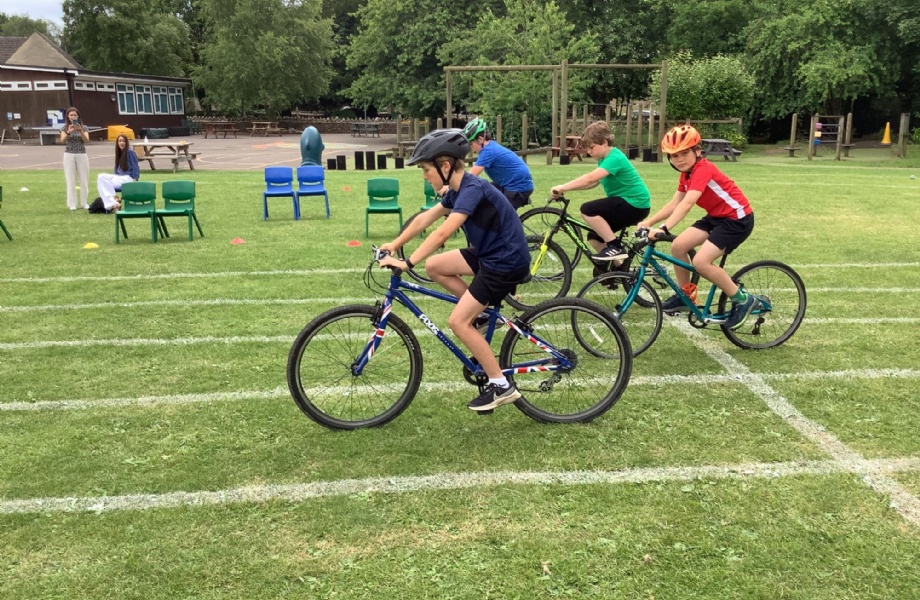 The sun was shining on Stanton Sports Day and the children were incredibly excited after missing out last year. The day started with Amazon class working hard to earn points for their house in the 5 events that our creative Y6 children had put together. They all proved popular and certainly got the pulses racing as the children gave maximum effort; perhaps the overall favourite may have been the shade and ice-pop station, perfect to cool down and refresh after working up a sweat. After break time it was Darling's turn to show what they could do, swiftly followed by the Rhine class bubble who were fiercely competitive as always.
The children then took a break with a picnic lunch on the field while the morning scores were tallied and last minute preparations made for the afternoon events. The afternoon began with sprints quickly followed by perennial favourites: the sack and egg and spoon races. All the children really gave their all and there were many delighted faces as their efforts earned a place or effort sticker at the finishing line, all the races scored more points for their houses. Skipping races came next followed by the eagerly anticipated and traditional Stanton 'slow' bike race. A new race this year was the Darling balance bike race which was a massive hit with Amazon and Rhine class watching on, as well as the few spectators we were allowed in. Some 'long' distance races followed with the children showing great perseverance to get round in good time in the now bright sunshine. The finale though was left to our Year 6 students who designed their own 'special race' which involved skipping ropes, parachutes, hoops, bats and balls and water!
It was wonderful to be able to return to some semblance of normality with our sports day and we are really hoping next year we can invite all of our parents and carers in to enjoy.