Our newest member!
Beau will be visiting Stanton 2 days a week. He loves going for walks and is great company. During the days Beau is in school, he will have a special area outside Mrs Winterburn's Office returning home with her once the school day is over.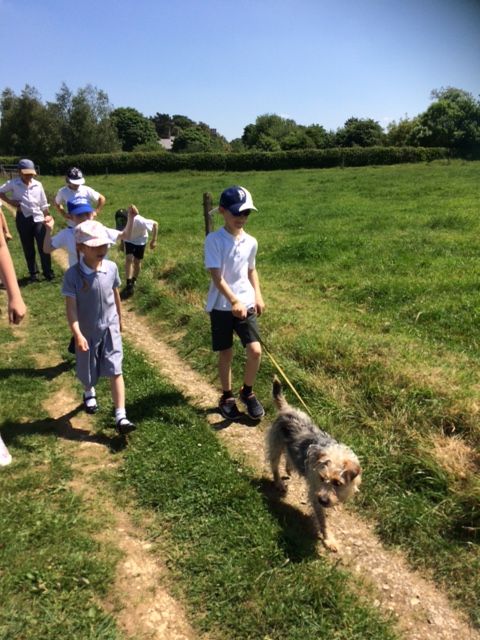 Some of the many benefits of having a school dog include the following:
Cognitive development – building a companionship with a dog helps children stimulate their memory, problem-solving and game-playing skills. Having a school dog is known to increase enthusiasm for, and enjoyment of animals, which motivates children to think and learn.
Social skills – dogs provide a mutual topic for conversation with others, and encourage responsibility, wellbeing and focussed interaction with others.
Emotional skills – dogs improve self-esteem, acceptance from others and are known for improving moods. Dogs can also help children develop compassion and respect for other living things and can reduce children's anxiety. Building respect can improve children's relationships with each other, parents and teachers and shows them how to nurture and care for another living thing. If any children are suffering from bereavement, loss or are particularly sad, dogs can provide children with comfort and friendship.
Physical development – interaction with dogs is known to reduce blood pressure, provide tactile stimulation, assist with pain management and give motivation for children to move and walk.
Reading – school dogs are known to help children with their reading and literacy skills, through their calming presence and ability to listen to children read without being judgemental or critical. Children can build their confidence to read aloud to others through having a school dog.
School community – having a school dog builds the sense of a family environment and togetherness.
Please read our parent letter and risk assessment for more information.