World War 1 in Rhine Class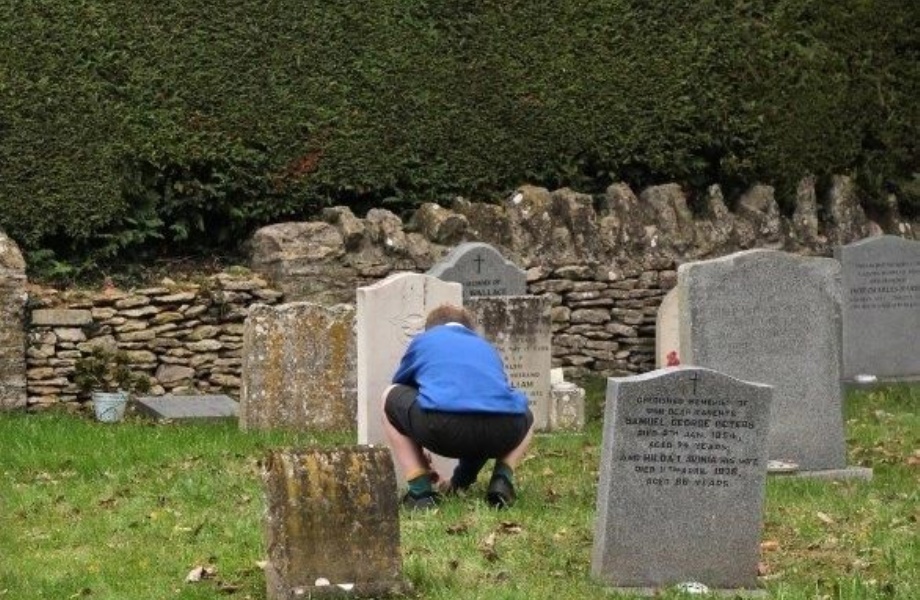 This week Rhine class have been commemorating the centenary of the end of the First World War as part of a whole school focus with a series of hands on activities and events.
Today the Year 6 pupils contributed to the Remembrance Service by placing wooden crosses with poppies on the graves of those who have given their lives in service to their country. We were very proud to see our pupils paying tribute with such respect. It was both emotive and powerful and we hope it is something they will remember for years to come.
In English we read Michael Morpurgo's new book 'Poppy Field,' an illustrated story celebrating the poppy's history. The story, set in Flanders Fields, led to us reading and analysing the famous poem 'In Flanders Fields' by John McCrae. We discussed the themes and messages within the poem and were impressed by the children's empathy. Finally the children composed their own poems to express their feelings.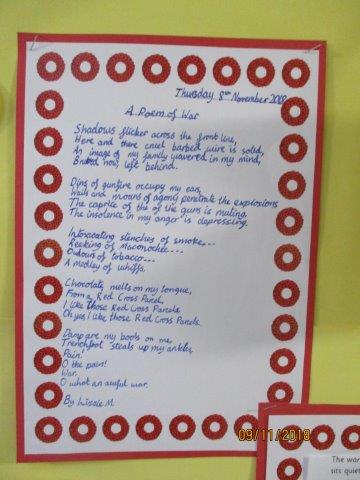 This year, the focus is on saying thank you to everyone that supported efforts during WW1. This fed in to our Mixed Media art work that provided a poignant way to reflect and remember.
Some examples of our Mixed Media: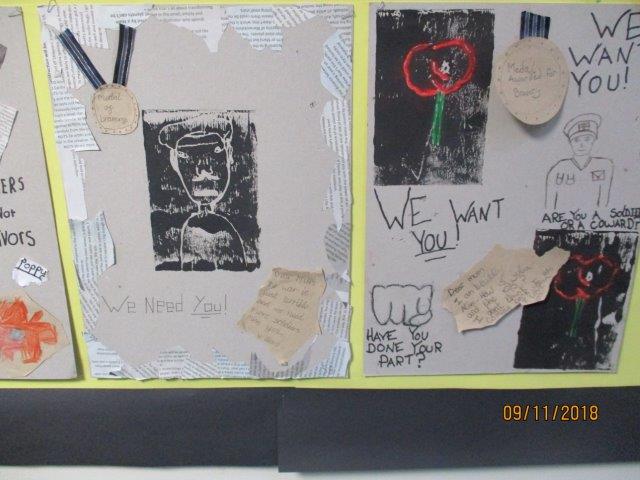 In History we discussed sources of evidence and chose a question/topic about WW1 to research. This helped the children to understand the impact of war on those involved, including the women, children and animals. We were very impressed with the depth of understanding and detailed knowledge.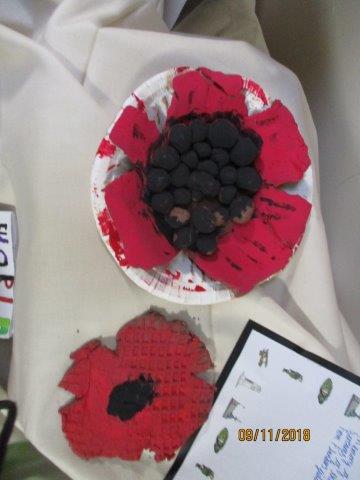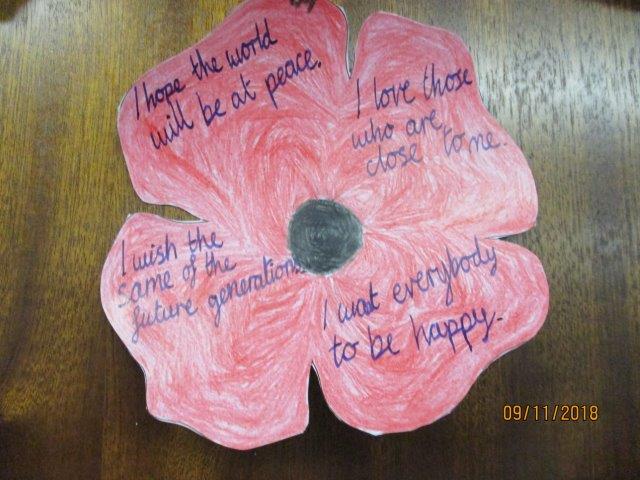 As part of the whole school activities the children also enjoyed a bell ringing class and baking Parkin Biscuits.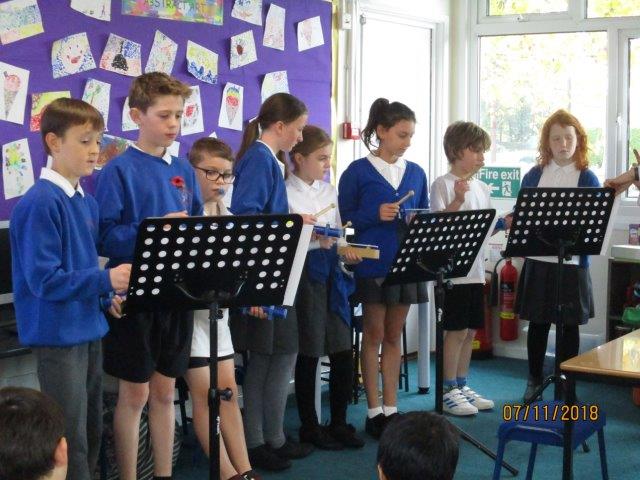 We have felt so proud of how the children have embraced this week of learning and shared their thoughts together with such maturity.
Mrs Matthews and Mrs Weston