Amazon's survey is now ready to complete!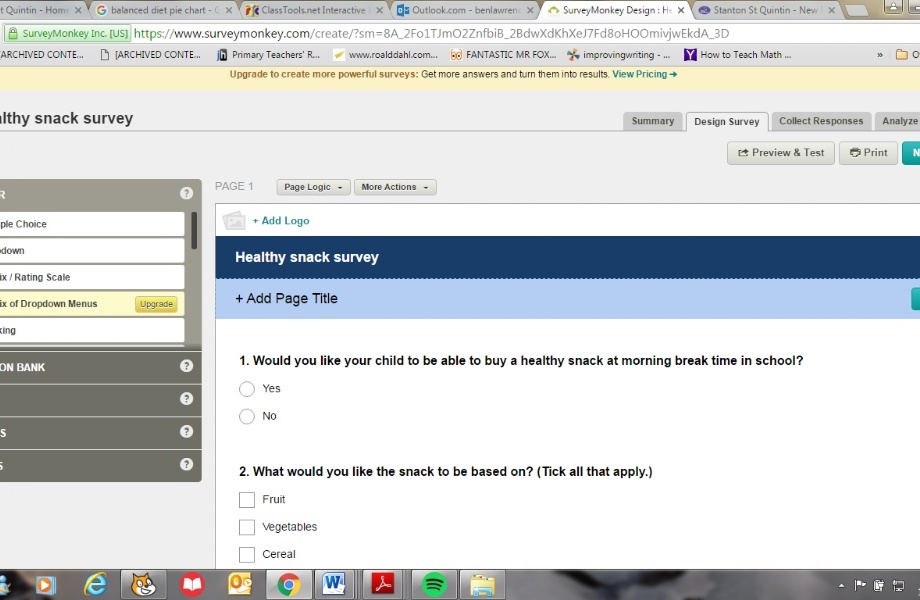 Amazon's survey is now ready for completion. Amazon class is aiming to sell a healthy snack as part of their learning later in the term. In order to do this we wanted to ask all parents to take part in a short survey about what snacks they would like to see in class.
Please complete the survey here https://www.surveymonkey.co.uk/r/HZM3GKL
The survey is now live and it would be great if you could complete this by Monday 18th January.
The children are really proud to have created their own surveys on Survey Monkey. The screen shots of their surveys can be seen on the attached document. We decided to take a cross section of their questions and put them into one survey so that all of the responses would be in the same place.
No comments have been left yet.