Our first week as Amazon Class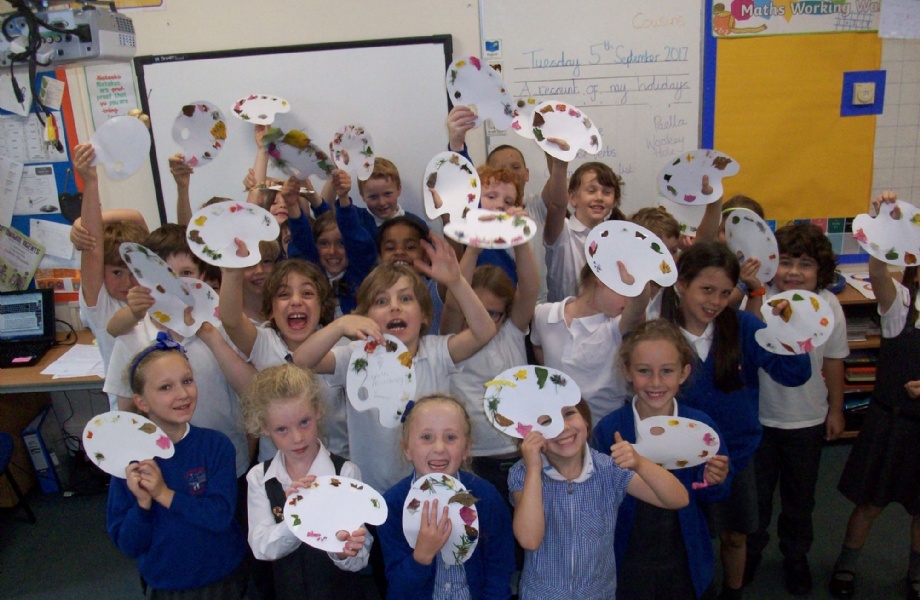 We had an exciting first week getting to know eachother and finding our way around our new classroom!
We started our first week by setting our class rules and learning more about our new school rules. We were excited to start learning about our topic for this term- Ancient Greece and talked lots about what we already know and what we would like to find out together. We started to explore our focus myth for the coming weeks, 'Perseus and the Gorgon Sisters', using outdoor role play to act out the scene when Perseus meets the gruesome sisters. We particularly liked playing the part of the sisters sharing an eyeball!
We are beginning to explore the ancient Greek landscape, working together to build a Parthenon out of plastic cups (please see our photos). This really challenged our team building skills, but Miss Thorne was impressed with our structures.
We have also enjoyed being outdoors to collate our 'paint pallets' of colours from the natural world (pictured), during an RE lesson in our first week. We had some intresting and insightful thoughts in to the Creation Story.