Super Super Christmas Wreaths!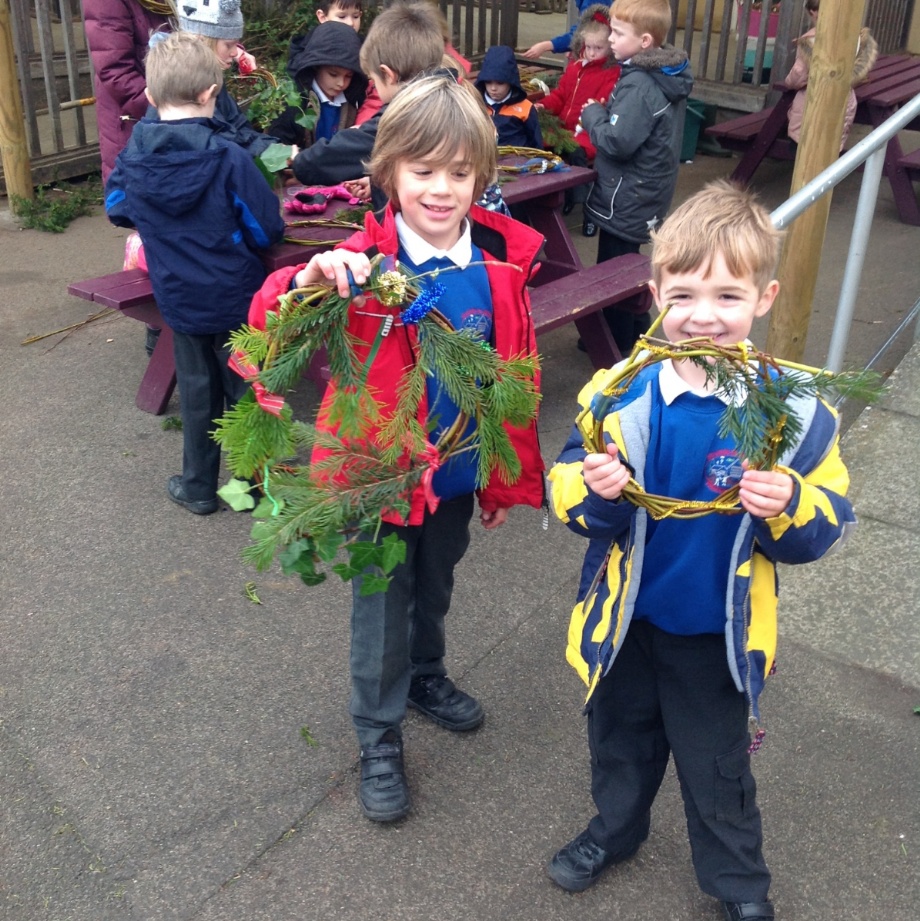 In Nile Class we have been making willow Christmas Wreaths.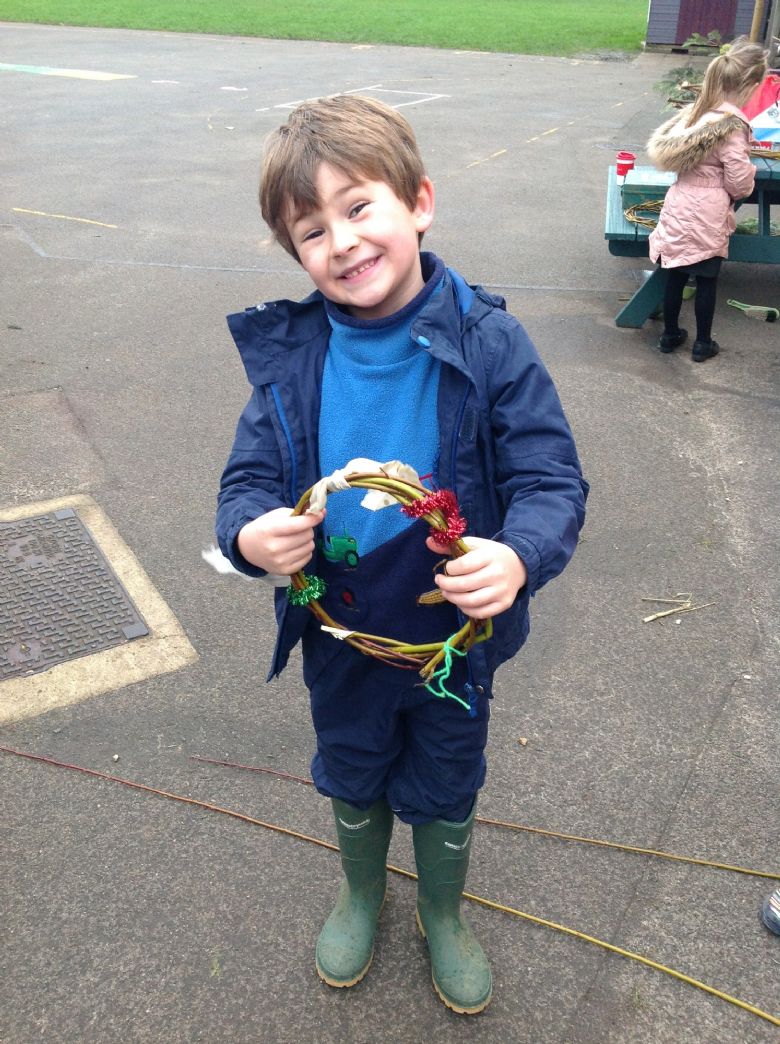 Today, Nile Class have been making Christmas wreaths out of flexible willow. We have decorated our wreaths with glitter, sparkly pipe cleaners, ribbons and bits of Christmas trees. We have also used ivy and pine cones to decorate our wreaths. We wove our wreaths using bendy willow.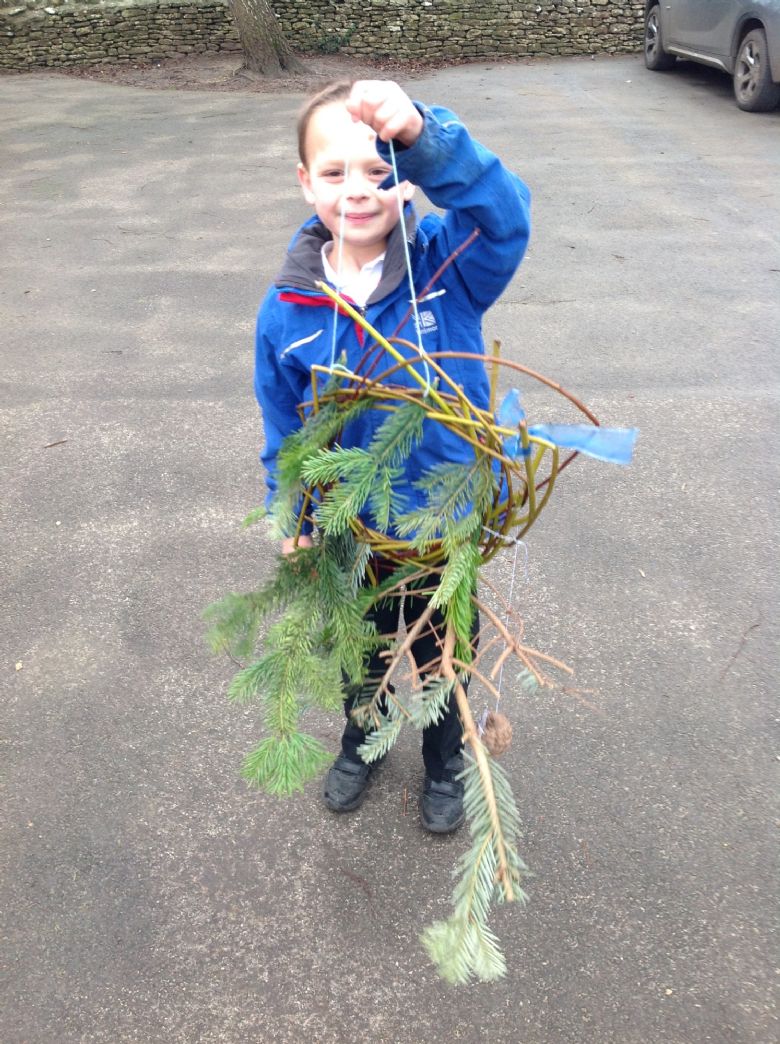 It was the best Thursday ever and our Christmas wreaths look super! We really enjoyed making them on the playground and are looking forward to taking them home.