Exploring the senses!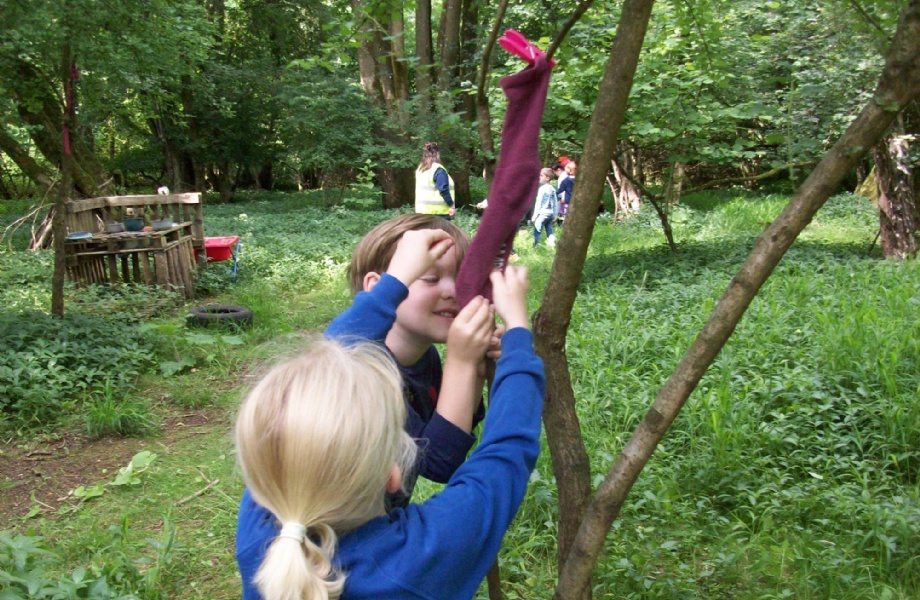 This week in the woods, we explored our five sense as part of our science lesson.
We have five senses: Hearing, sight, smell, taste and touch. This week at the woods, we explored these senses with crayons, paper, mirrors and smelly socks!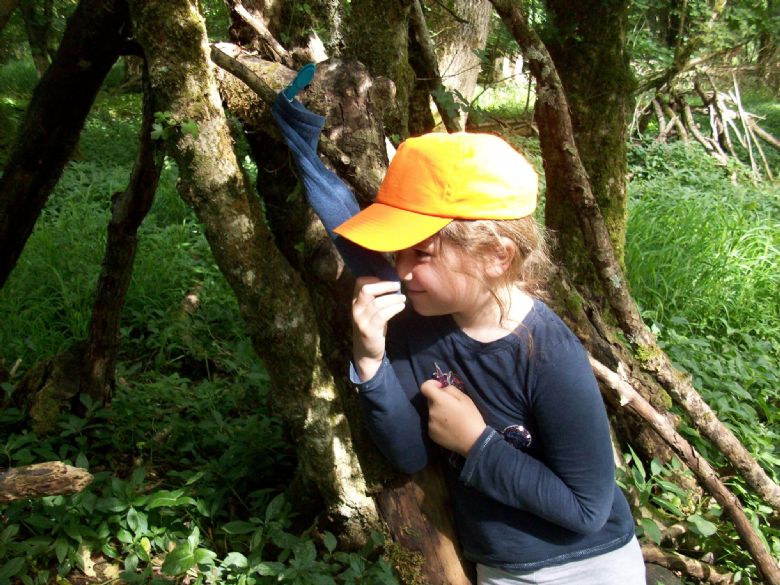 We started off with four smelly socks that Mrs Cole had placed around the woods. Each of the socks had a different herb in them that we needed to identify. One of them smelt like lemons and mint, another like lavender. There was one that was obviously pungent mint and a final one that smelt disgusting!
At the end all was revealed! Lemon balm, rosemary, mint and chives were hiding in the socks!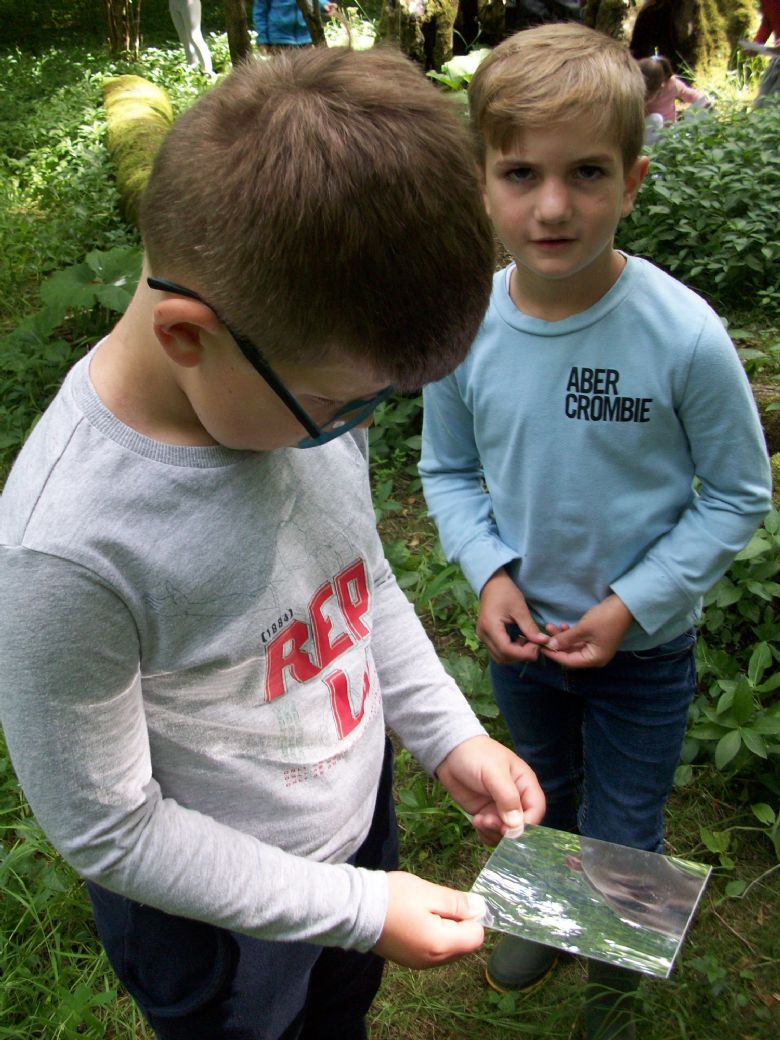 Next we did some mirror walking, using mirrors to look up at the sky and walk on the tree tops! A friend guided us so that we didn't hurt ourselves. It was lovely to explore our sight in this way. We also used our sight to observe changes in the woods. Some children noticed that a thrush had crushed snail shells in a pile to get to their bodies! How fascinating!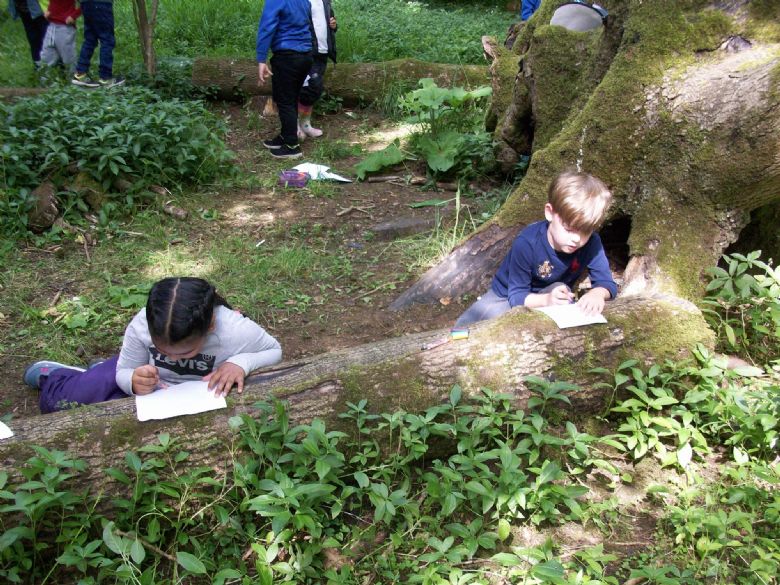 After this, we used crayons and paper to help us understand touch and sound. We listened carefully to the sounds around us and mapped them, drawing pictures of the things that we heard. Next, we used the crayons to explore the texture of the leaves and trees, taking rubbings of the bark and veins to explore touch.
Finally, we explored taste by eating some delicious biscuits! Next week at school we will design some experiments linked to the senses!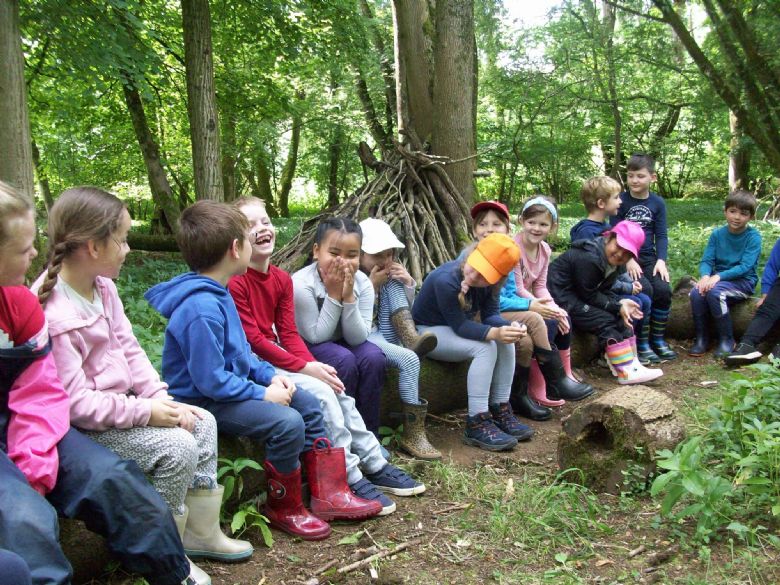 After snack, we investigated RE again, looking at why Muslims feel the prophet Muhammad (praise be upon him) was so important for spreading Allah's message. We played Chinese whispers and tried to pass a message around the circle. It was really difficult and the message got changed so often! We learnt that Muslims believe Allah sent Muhammad (praise be upon him) to share his message so that it was clear for Muslims to follow.
Next week it will be sport's day (hopefully), so keep your eyes peeled form some fun, sporty photos!
No comments have been left yet.