Whittling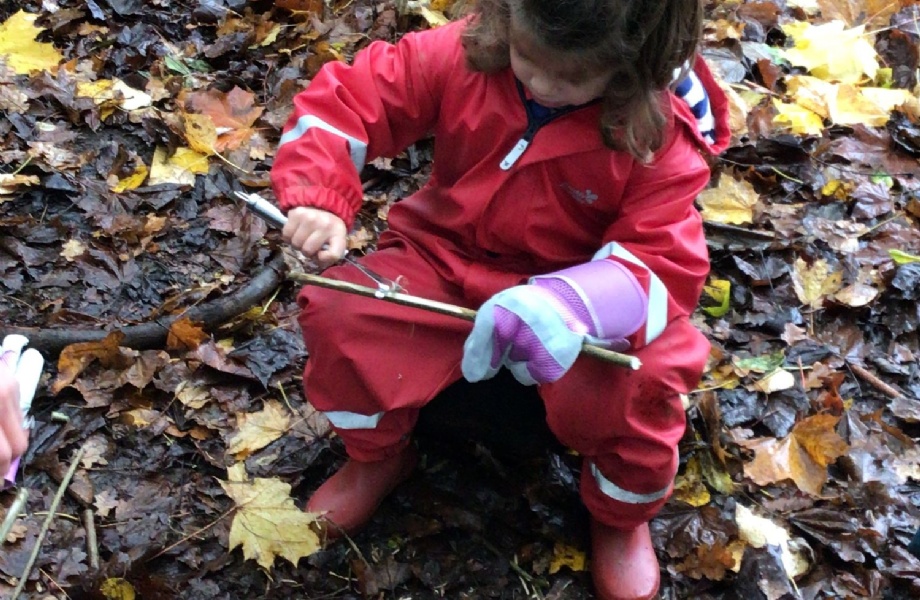 Over the last couple of weeks, some of the children have chosen to try their hand at whittling.
The children identified the hazel tree and learned how we coppice the wood on a diagonal, so that water hitting the cut branch flows outwards, rather than inwards towards the tree where it could lead to infection.
Everyone listened attentively as we chatted about the rules - asking to enter the tool circle and waiting to be welcomed in, then waiting patiently for their turn...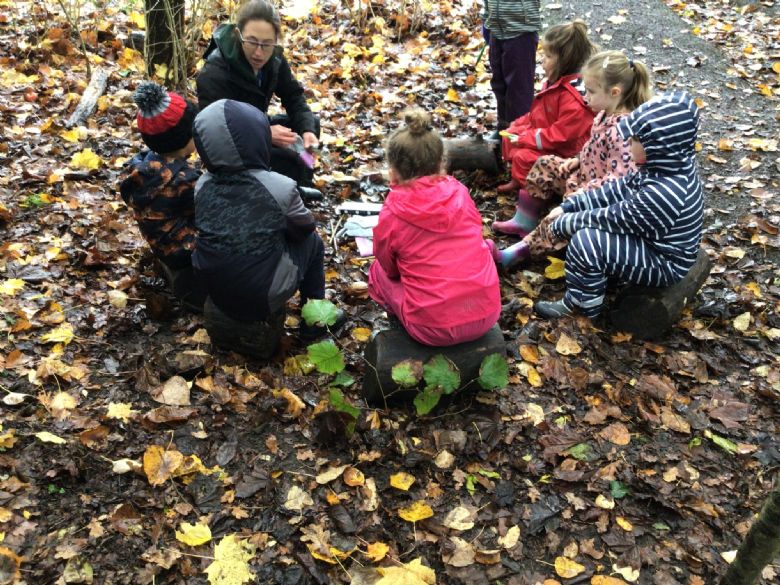 The children put a glove on their non-tool holding hand and earned to whittle in the space between their knees; so that if the peeler slips, it would not catch their leg...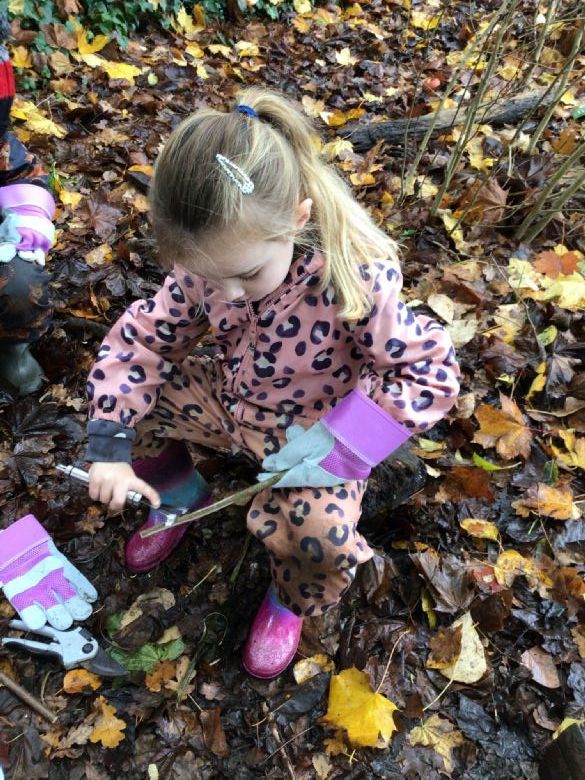 They held the handle of the peeler and moved it in a downwards direction away from the gloved hand.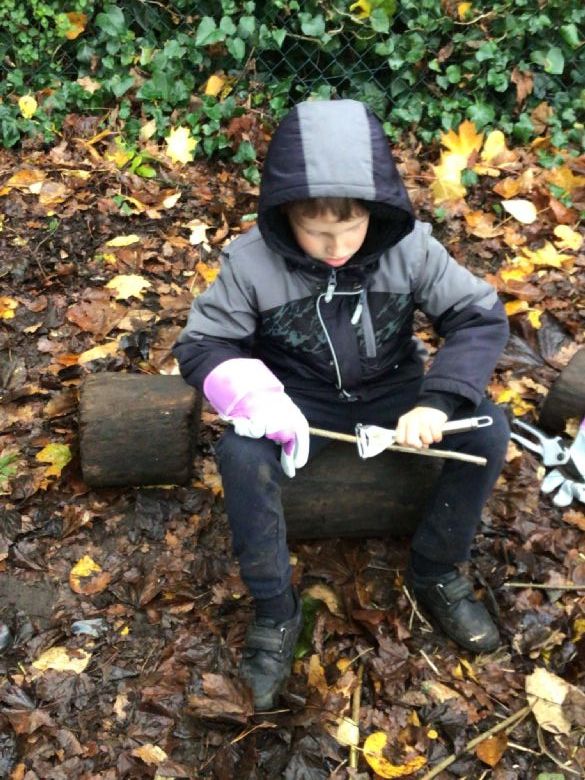 And at the end, the children had an amazing wand to take home! I was very proud of their achievements.