Winter decorations using natural materials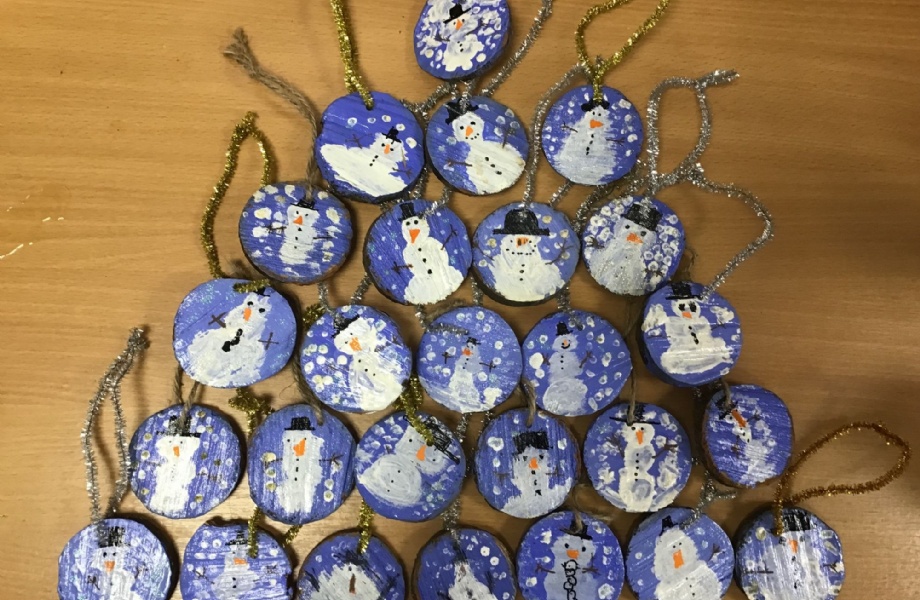 Thinking carefully about our planet, this year we decided to use natural materials to make our winter decorations.
Using a fallen tree, Prestige Grounds kindly cut out wooden discs ready for us to sand and decorate using nature safe paint.
We are very proud of our eco-friendly decorations and think they will look beautiful hanging in our homes this winter.