Polar Mission #1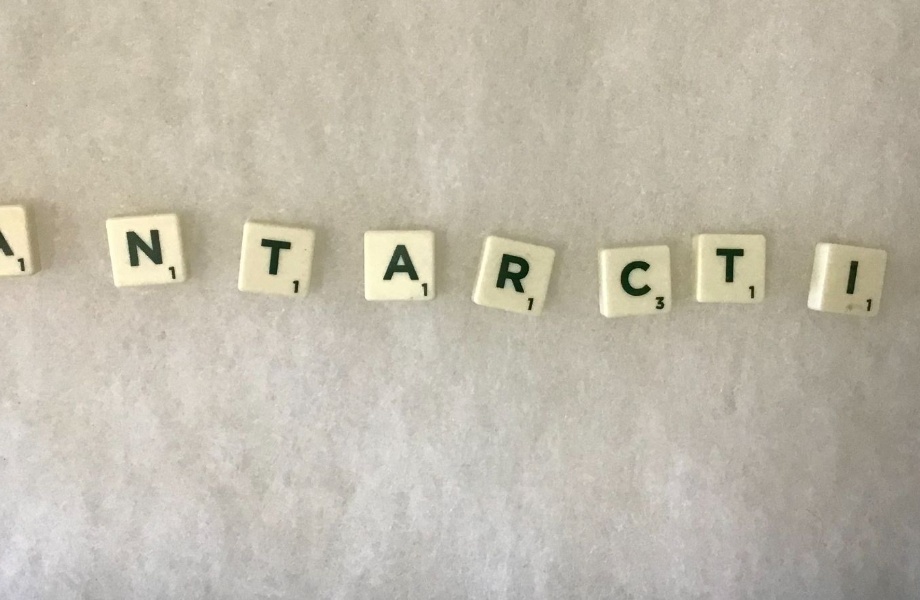 It's Term 3, and we are straight back in to our exciting learning in Amazon Class. Today we have started to explore our new topic; Polar Explorers!
We started the day by playing 'reveal the book cover', slowly revealing a little bit of a front cover at a time and predicting what it may be about. We predicted that this week's story is set in a cold climate, as we spotted snow, icicles and what we thought to be a penguin's tail.
Our predictions were correct, as we followed the journey of an Adelie penguin in the Antarctic in the story; One Day on our Blue Planet in the Antarctic by Ella Bailey.
We learnt about the different penguins found in the Antarctic at the bottom of the globe and the conditions in which they survive. We learnt that penguins sleep on floating ice and agreed that this is not something that we would like to do!
Next, so that we could feel just how cold it can be in the Antarctic, Mrs Anderson set us our first Polar Mission; to work in groups to try to free 9 letters from 9 blocks of ice. We used different tools to tirelessly chip away at the ice, not giving up on our very important mission. We described the ice as frozen, bitter, slippery, icy, smooth and solid.
Once the letters were free, we worked as a whole class to order the sounds to make a word and crack the code. After lots of discussion and working together as a team, we made the word: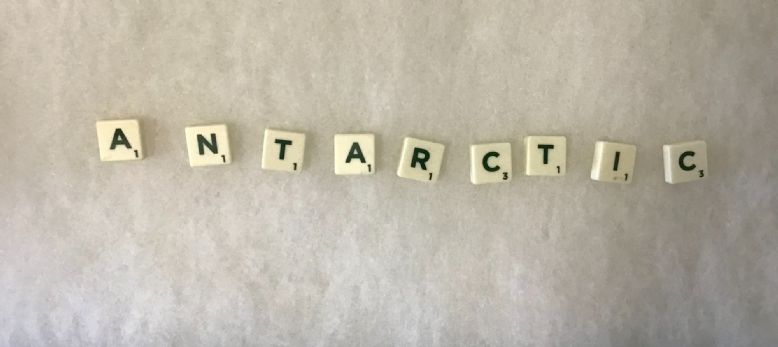 Here are some photos of our mission: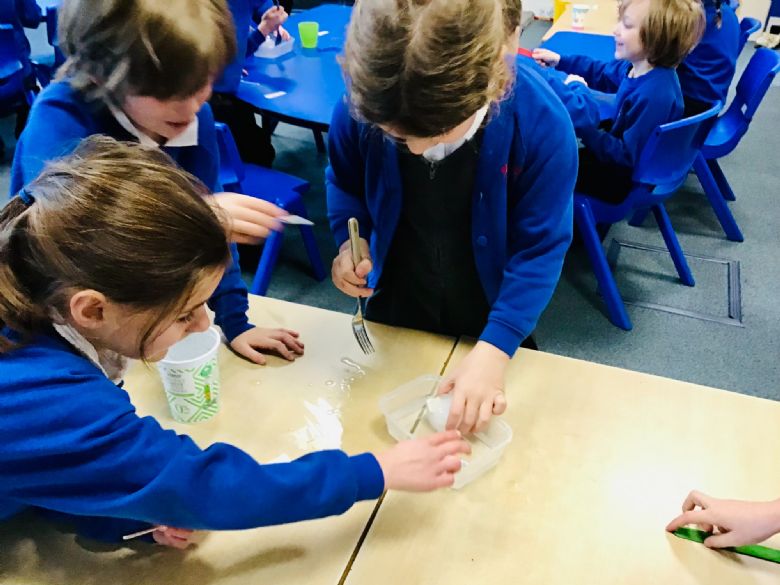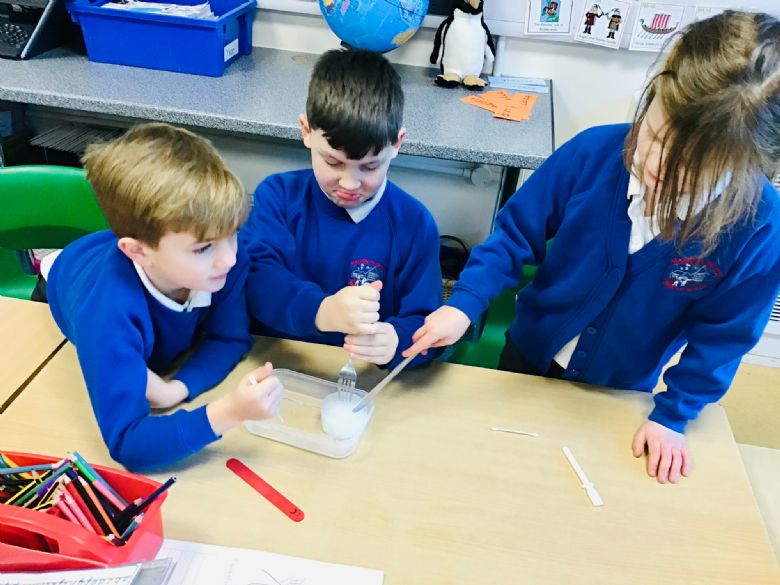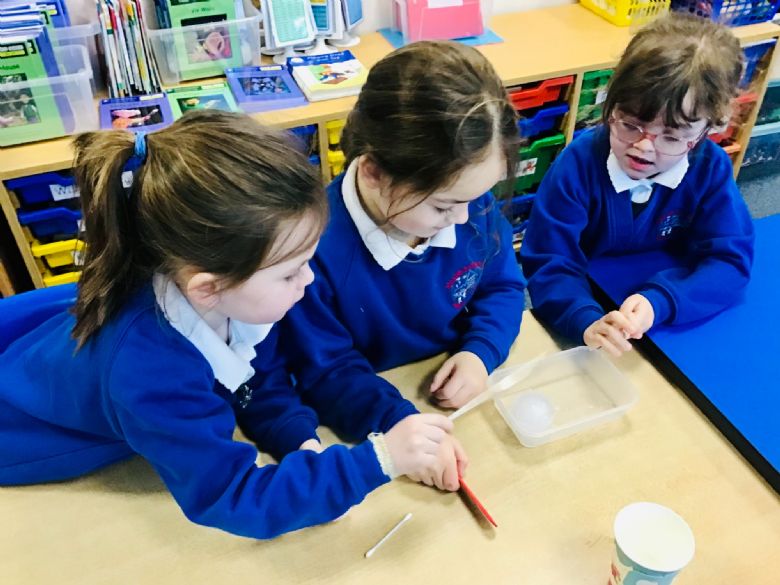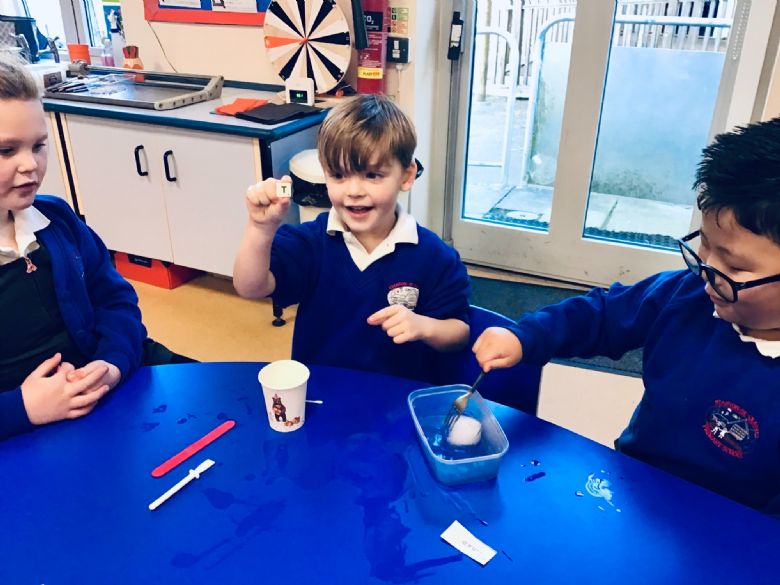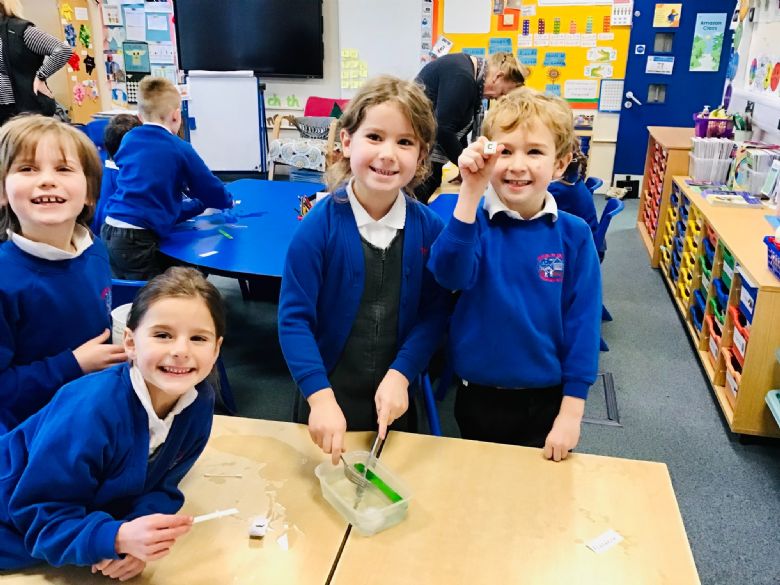 Polar mission #1 complete!
Finally, we learnt a song about penguins and tried our hand at some penguin ripped paper art. Check back here soon for our penguin art gallery.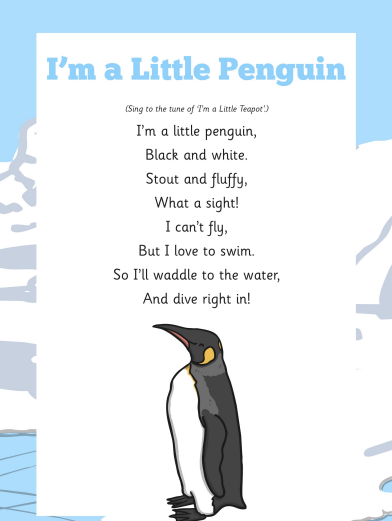 We're very excited about this term's topic and can't wait to learn lots more about the polar regions and the incredible animals that inhabit these parts of the world. Who knows, we may even have some snow!