Mysterious musings from Amazon Class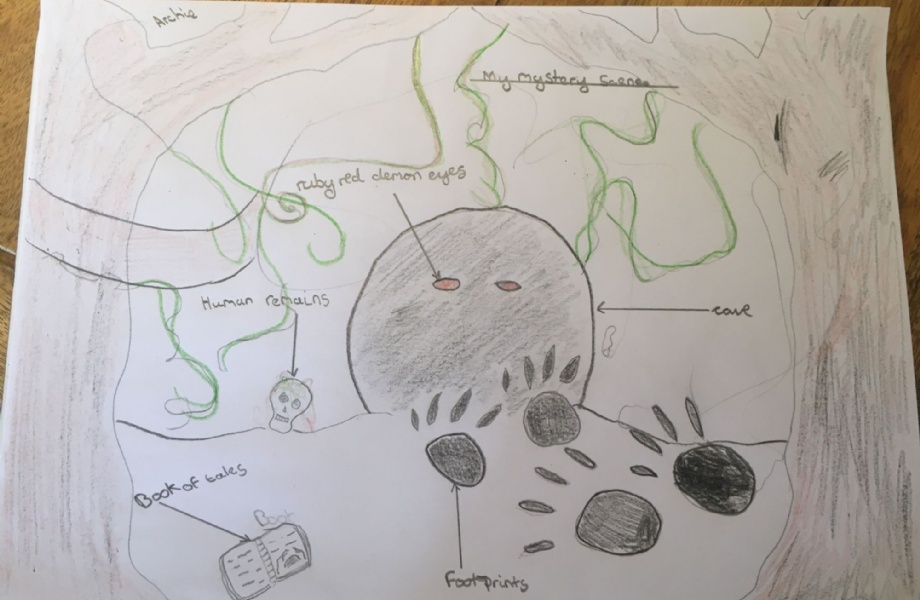 This week, Amazon have been creating settings and character descriptions for their mystery stories!
As you can see above, lots of the children have been creating settings for their mystery stories this week. We have received some fabulous photos of your learning and thought we would share them here.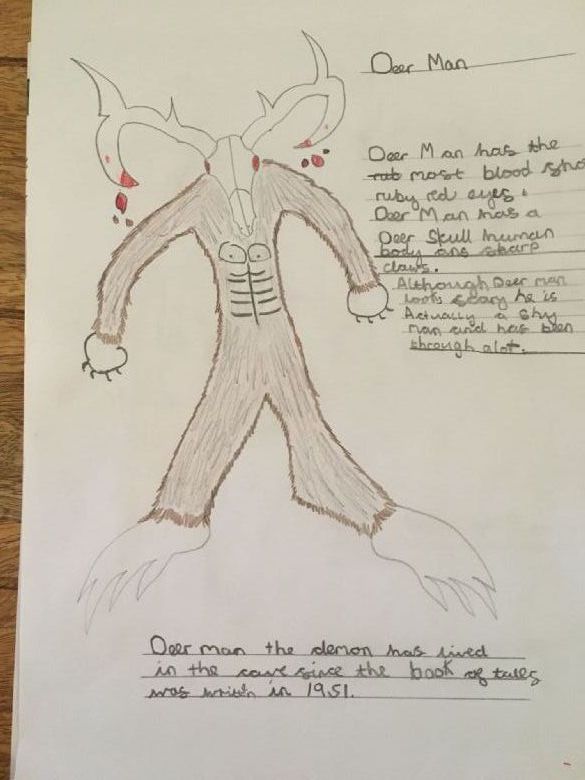 These characters go with our cover photo setting. We love that the main character looks ferocious but will actually be kind.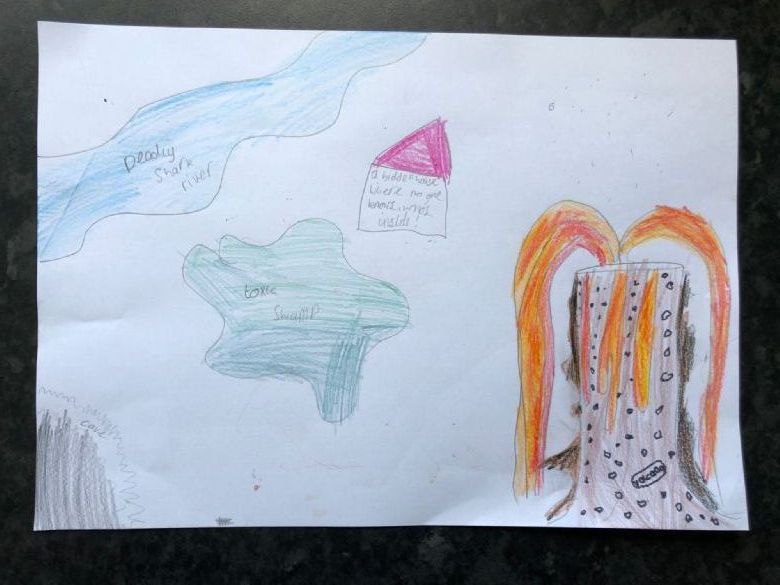 This story has some fabulous geographical features, including a volcano and cave!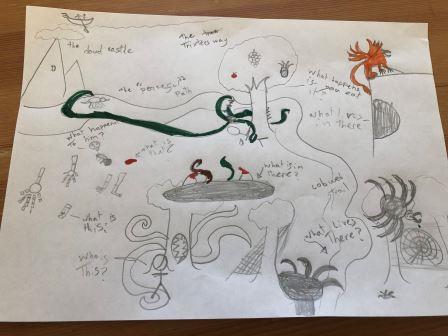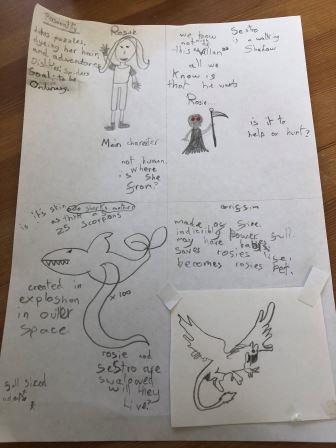 The story above will involve characters who have been in space!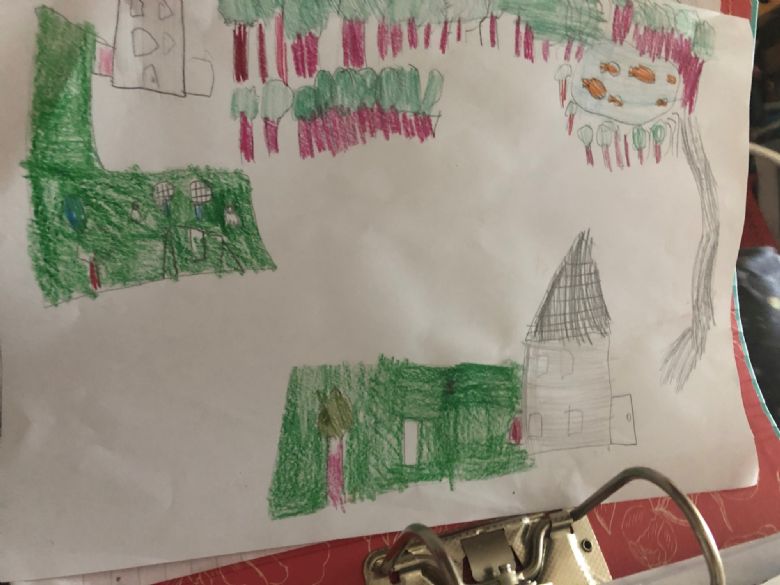 This story is set in a forest with a family living throughout the woods.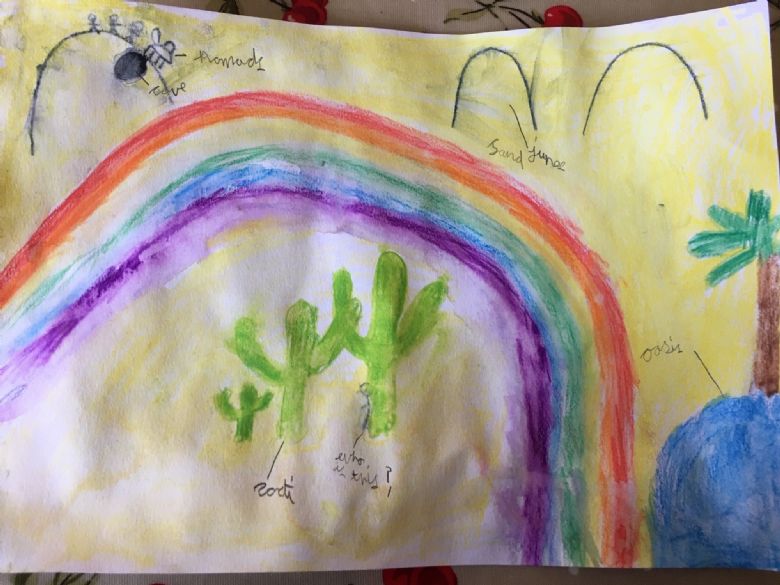 A desert is the setting for this mystery, with nomads and an oasis.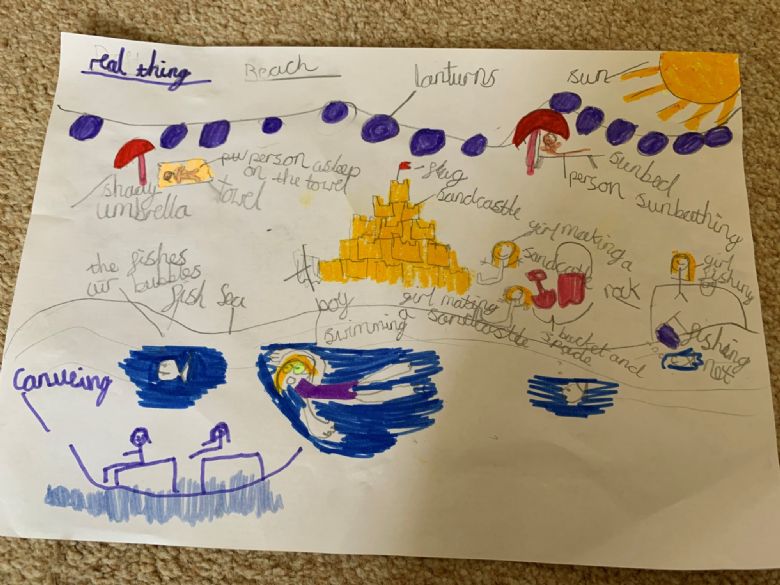 We like how this story is set on a beach and can't wait to read about the mystery that takes place there.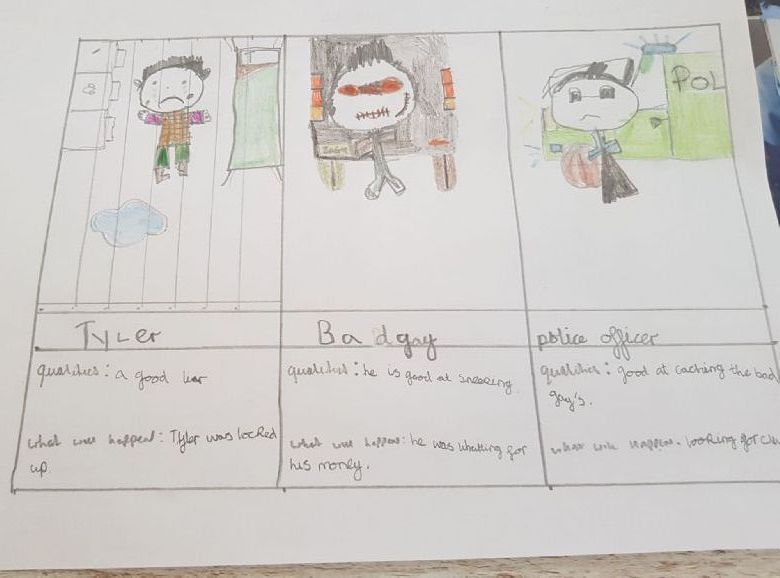 We are so impressed with your drawing skills, Amazon class. We are looking forward to reading this 'cops and robbers' mystery!
A wood with a guard bear surrounds this mysterious mansion.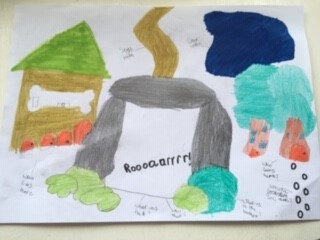 We cannot wait to find out what lives in this cave!
A girls' school is the centre of this murderous mystery!
As you can see, all the stories are very different and we cannot wait to read them next week. Well done Amazon!
We have also had some steampunk art sent in this week, and they look fab!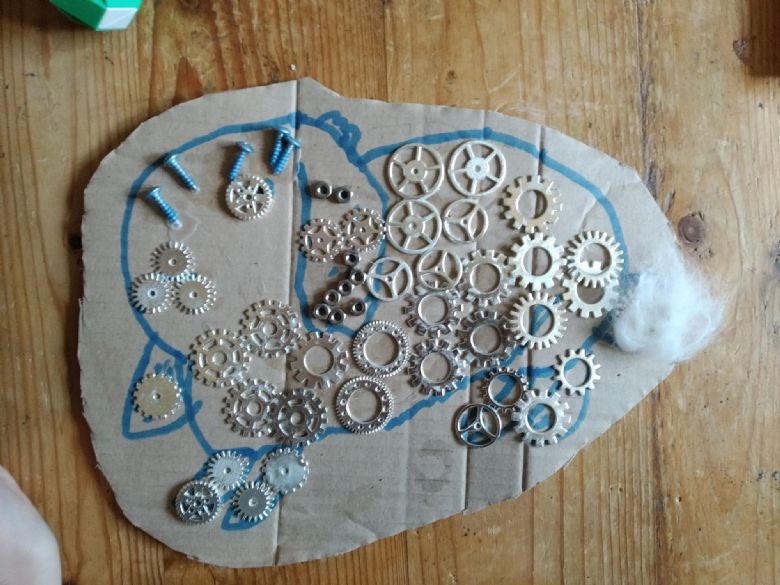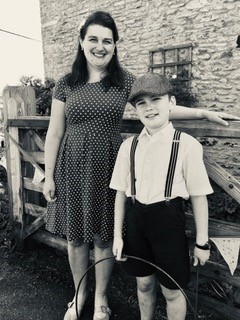 Lastly, we were thrilled to see that lots of you celebrated VE Day last week. We had this photo from Elliot, who dressed as a 1940's boy with his mum!
Next week is the last week of the term and the deadline for your steampunk creations. We look forward to more photos from you all next week!
Stay safe,
Mrs Todd, Mrs South and Mrs Austin
No comments have been left yet.