A mystery suitcase and marmalade sandwiches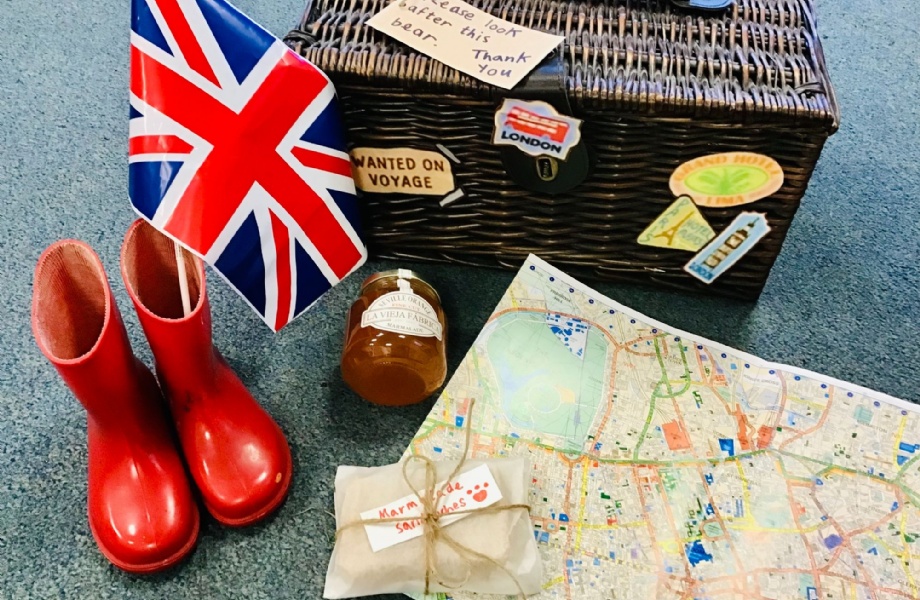 Amazon Class have had a wonderful day immersed in their new topic, 'We're Off to London!'
The children came skipping in to school this morning, proudly clutching their London buses, telephone boxes and taxis, which are now adorning our windowsills and London board. A huge well done for your super half term creations, Amazon Class!
When we came into school this morning, we spotted an unusual suitcase that had been left in the classroom.
During our English lesson, we made predictions about who it might belong to by looking carefully at the travel stickers covering the suitcase. We were eager to look inside and once we had solved the problem of opening the lock, we were surprised to find; red wellington boots, a map of London, carefully wrapped marmalade sandwiches, a jar of orange marmalade, a Union Flag and a tag.
Using our best detective skills, we decided that we think this suitcase may belong to Paddington Bear himself!
We can't wait to see what tomorrow holds...