Who's been visiting Amazon Class?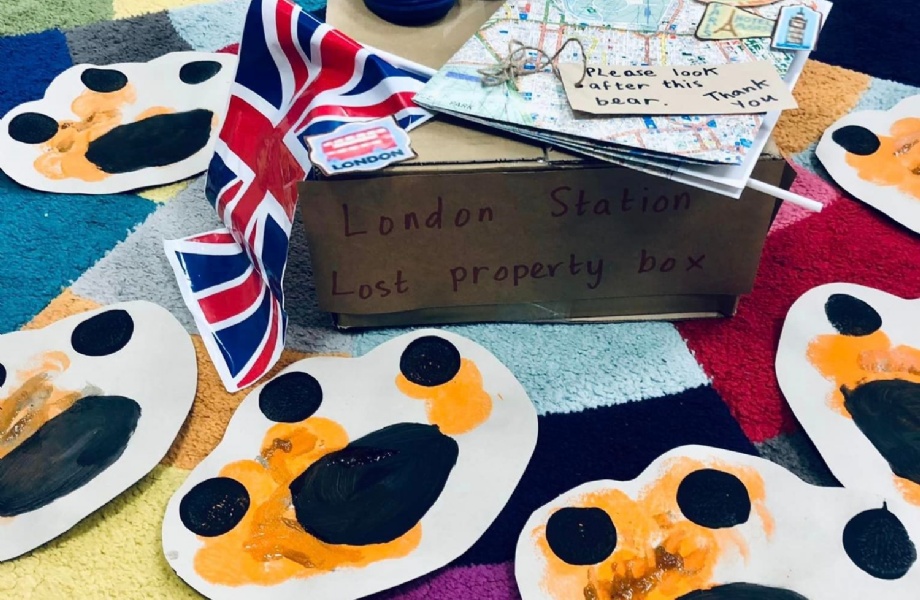 This week, Amazon Class have launched into their topic, 'We're Off to London' whilst in English, meeting a very special and lovable character who is rather familiar with our capital city.
The children arrived at school to find sticky paw prints, and after close inspection using our eyes and noses, we deduced that the classroom visitor must have had marmalade covered paws! 
A little later on, we discovered a 'London Station Lost Property' box had been sent to our classroom. We had been asked by the station master to help return the contents to its rightful owner- a pesky character who kept losing his belongings.
Excitably delving into the box, we identified; a London map, wellington boots, stamps from around the world (including Peru), a Union Jack flag and a jar of the finest marmalade.
In groups, we used our talk sentence stems, together with our Class Talk Rules, to discuss our predictions for who the mystery character might be.
Our talk focus this week has been 'taking turns' by using a visual talking stick to help us. 
After sharing lots of interesting predictions, we explored our new book. The final piece to our mystery puzzle- Paddington by Michael Bond.
We are very excited to be using this wonderful story to inspire our reading and writing this term and can't wait to share this with you over the coming weeks.