Henri Rousseau Artwork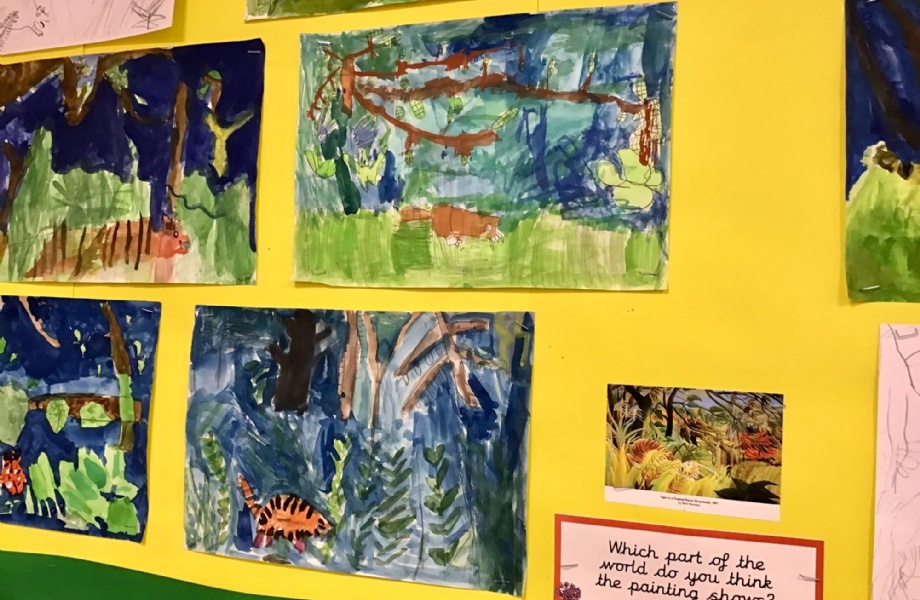 We have been exploring the artwork of Henri Rousseau, looking deeper into his famous painting 'Tiger in a Tropical Storm'. We explored the different layers, textures and colours used to create this piece and then used sketching to create our interpretations, completed with watercolours.
We hope you enjoy some examples in our gallery.