Fairtrade Brownies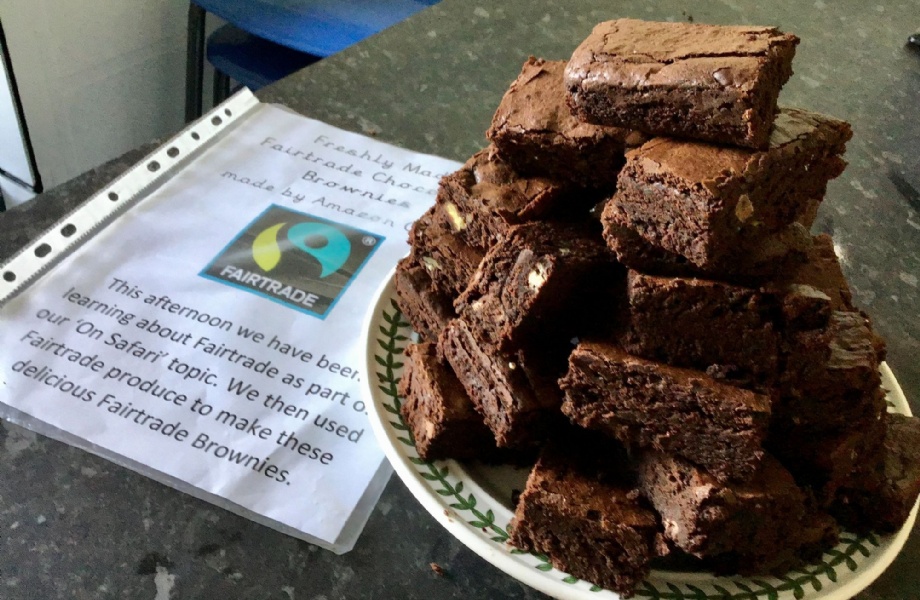 Yesterday, Amazon Class learnt about what Fairtrade means and why it is so important for farmers across the world to receive a fair price for what they grow and produce. We also learnt about how chocolate is grown and harvested in Ghana.
The children showed great empathy for the farmers who produce what we eat, wear and use and explored different packets of food to find the Fairtrade logo. We then used these ingredients to make Fairtrade brownies to sell at our cake sale today.
Everyone who tasted our brownies reported that they tasted "delicious" and all the more delicious for being Fairtrade!