A hallway of Humptys!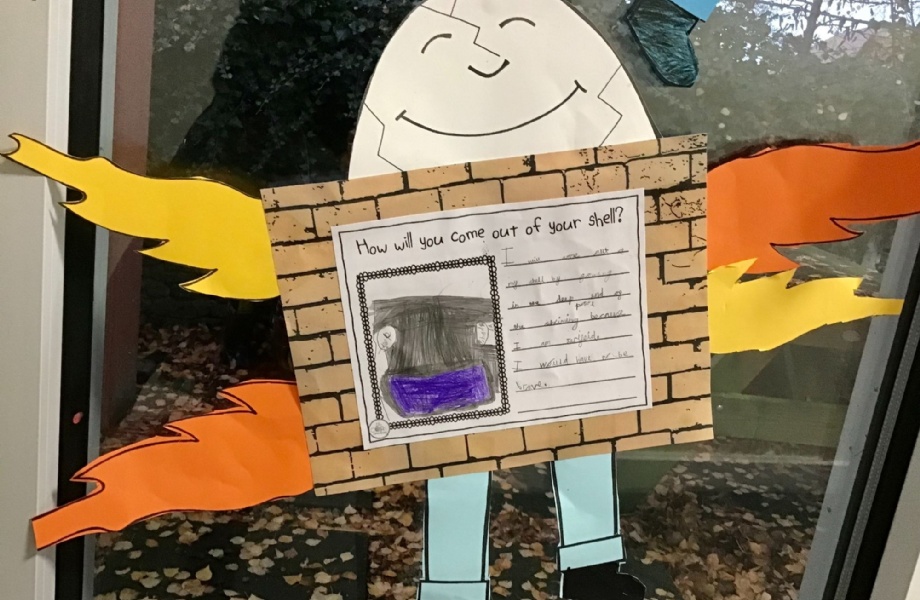 We continue to enjoy our super book, 'After the Fall' by Dan Santat. We have been exploring Humpty as a character, learning new vocabulary and exploring synonyms, inferring meaning from pictures and thinking about what makes a super sentence in preparation for our diary writing as Humpty next week.
This book has a very special message about facing your fears, persevering, coming out of your shell like Humpty and not giving up. We enjoyed making our own Humpty Dumpty to display our writing about something that we are fearful of and how we will 'come out our shell' to face our fears. Some wonderful ideas and writing!