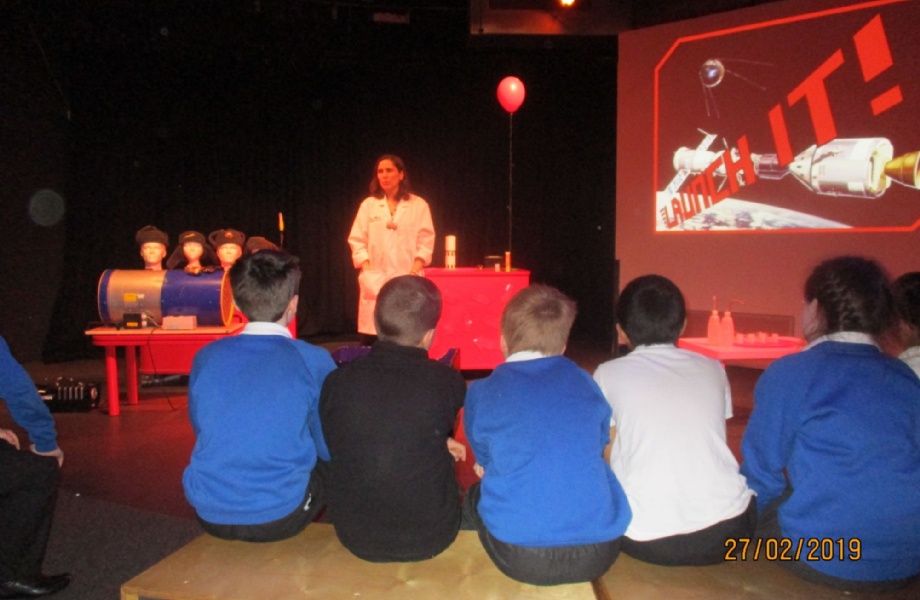 Rhine The Curious!
Published 02/03/19
How do rockets make it all the way into space?
As part of our trip to We the Curious Rhine Class took part in the 'Launch It Show' to support their curiosity and learning in Science and the World around them.
They investigated how propulsive forces and explosions were used to launch Yuri Gagarin, the first person to travel into space. Click to see how a hydrogen balloon reacted with oxygen and release lots of energy.
Read More