Look at our rainforest now!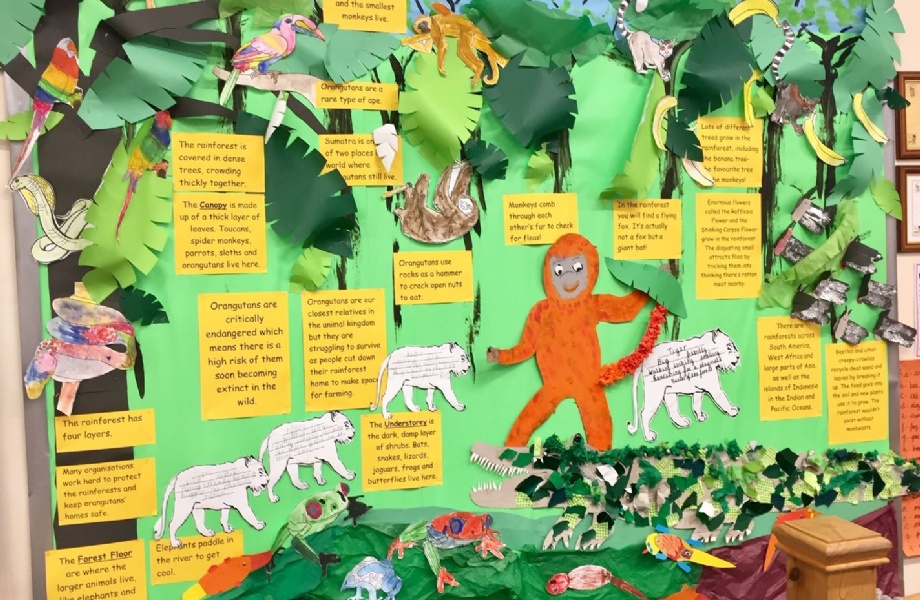 The children of Darling class have been very busy learning all about the rainforest.
The children are thoroughly enjoying this term's topic and we hope they have been sharing some of their learning with you at home.
We have been exploring the different animals of the rainforest and their habitats and the children have enjoyed using watercolours to paint a variety of animals. Next week we shall be exploring 'Pointillism' art in the style of George Seurat.
The children have also been writing cinquain and acrostic poems to support their learning about the wildlife of the rainforest. The quality of the poetry written by the children has been simply outstanding. The sloth was a favourite animal among the children!
The children made us extremely proud, showing an interest and empathy for the ongoing deforestation problem that affects our rainforests. They carried out online research and explored posters to raise awareness. We then made our own posters which included some fantastic powers of persuasion.
This week we explored rainforest tribes, including where they live, what they eat and the clothes they wear. The children compared this to their own lifestyles and made some brightly coloured tribal jewellery.
Listening to the sounds of the rainforest has had a calming effect on the children who have enjoyed making rainforest sounds using a range of instruments, making rainmakers and using dance and movement to show their interpretations of 'The Carnival of the Animals' by Camille Saint Saens. The final parade was particularly enjoyable!
We have so much more to learn over the coming weeks, including writing animal fact files and learning about the foods that come from the rainforest by using our senses to smell and feel inside our sensory boxes.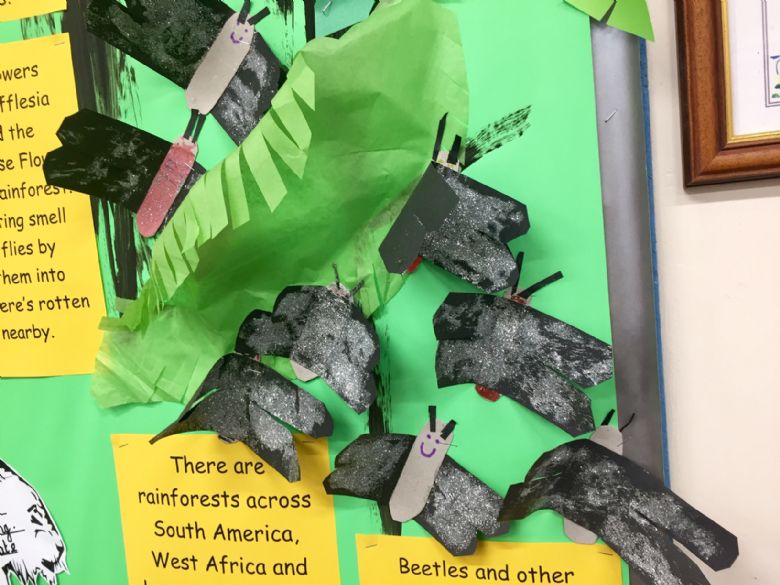 Fireflies in the rainforest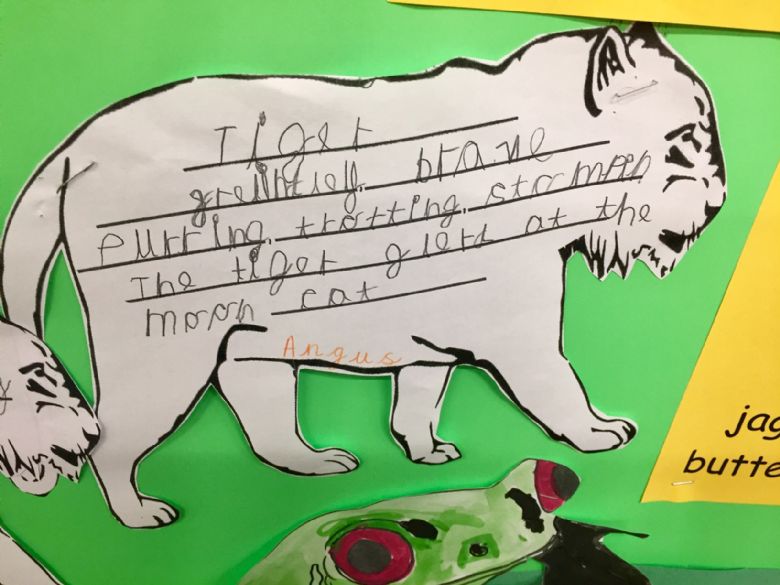 Cinquain poetry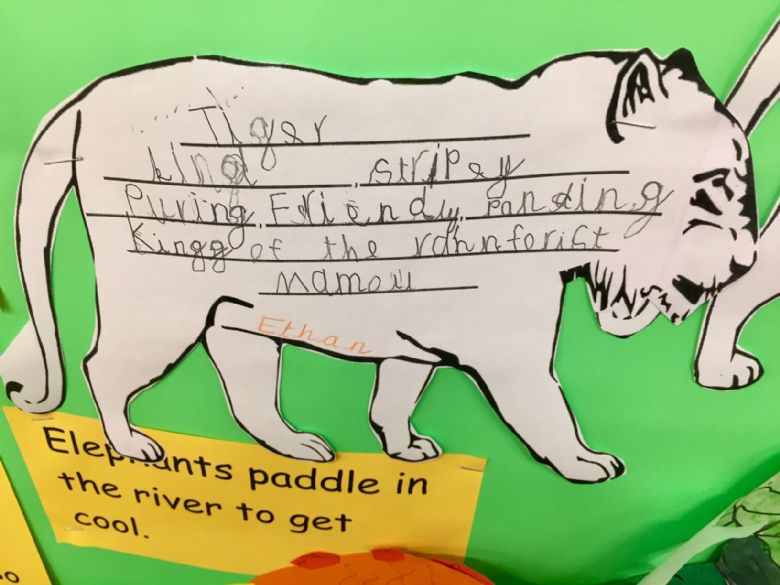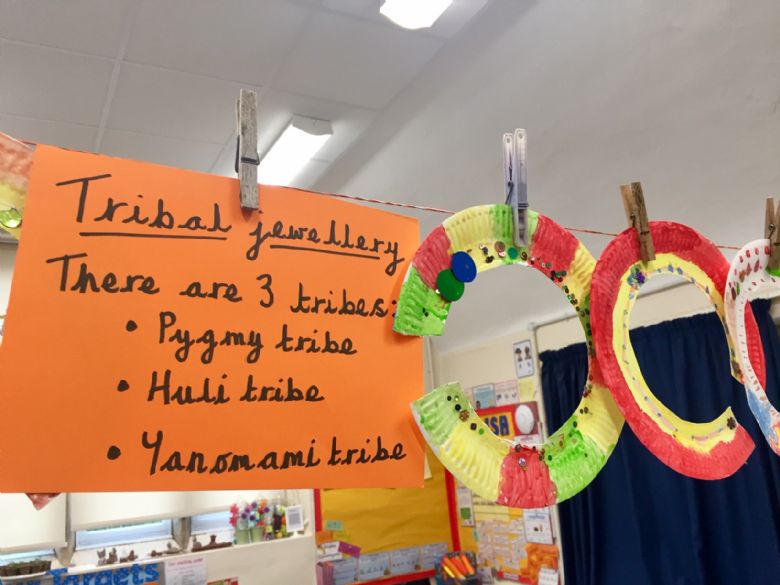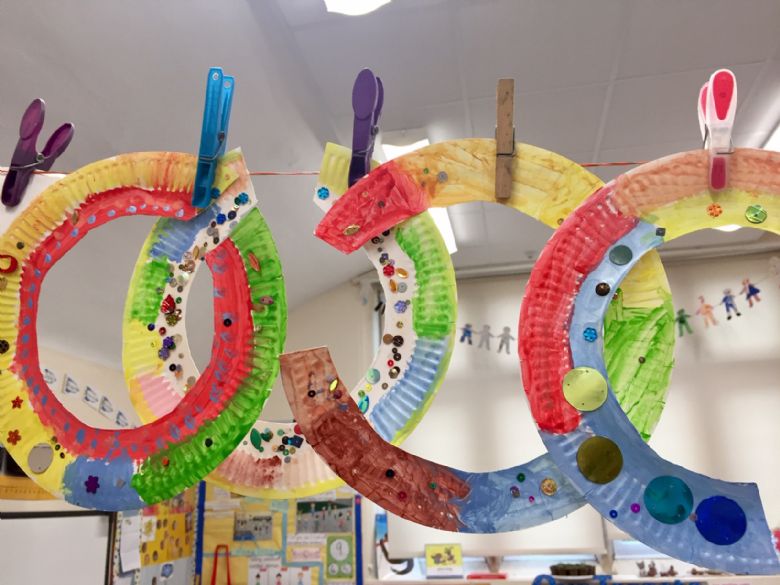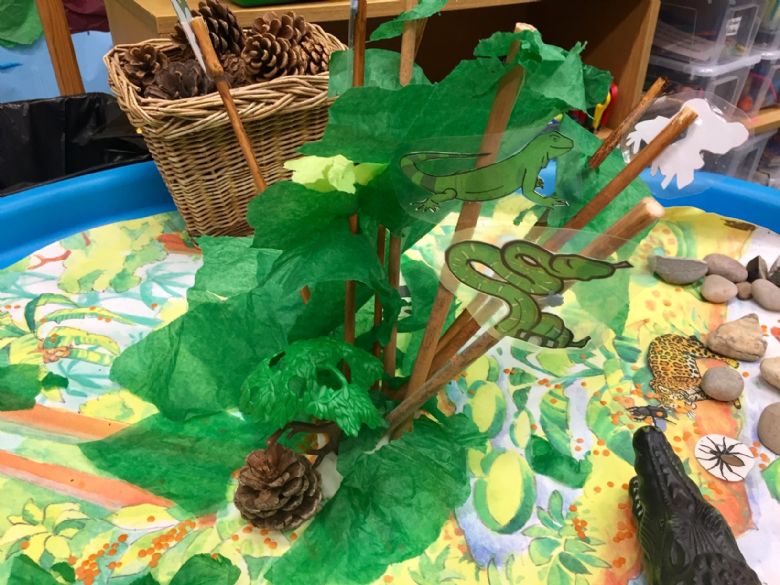 Rainforest small world