The empty rainforest...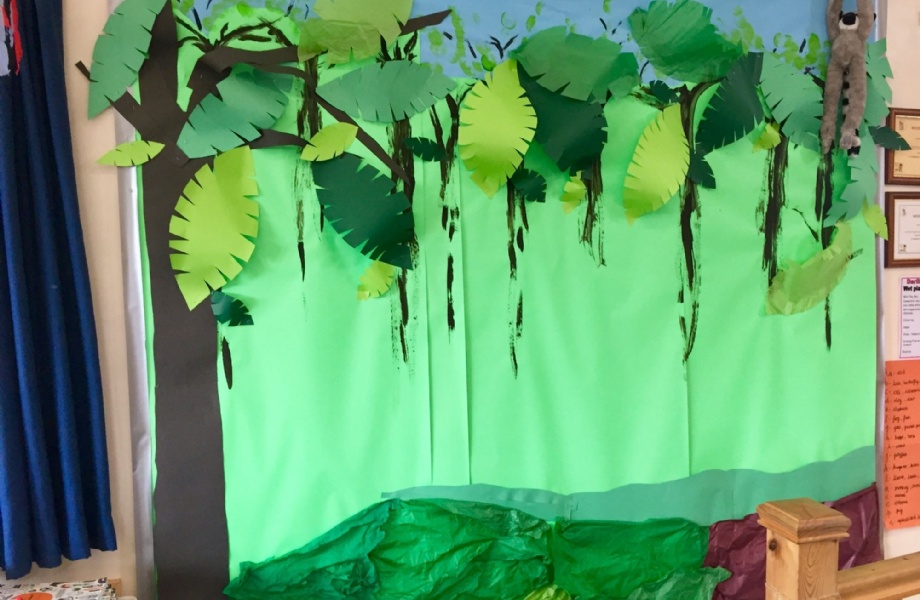 A rainforest has appeared in the depths of Darling class, but oh no! There don't seem to be any animals living there!
We hope there might be some willing children who would like to fill our rainforest with wonderful creatures, as we become Rainforest Explorers and learn all about life in this exciting environment.
We are so excited for our final term in Darling class and can't wait to welcome the children back tomorrow. Check back soon to see our rainforest grow!
Mrs Anderson & Mrs Boddington