Tadpoles!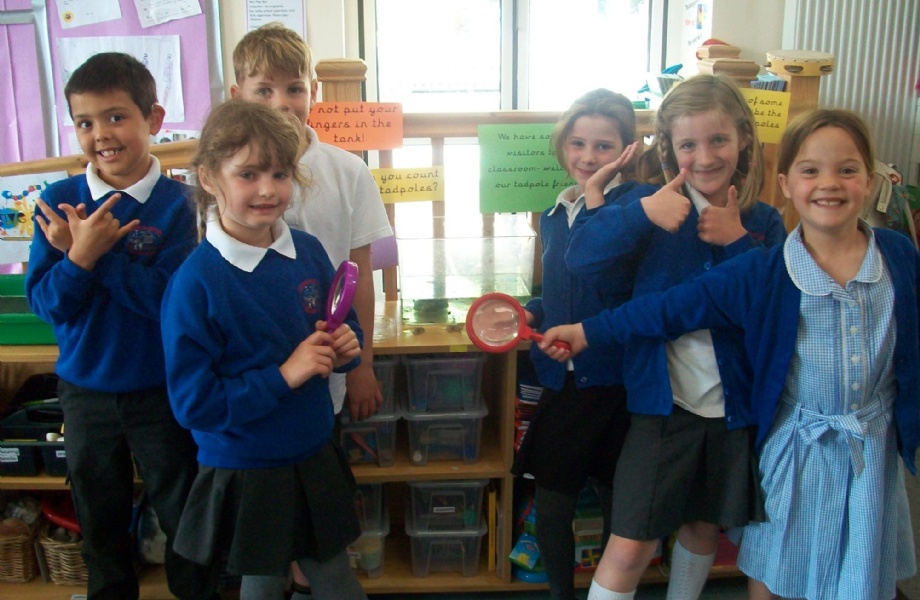 This term in Darling class we have been joined by some new friends- tadpoles!
The children have been very excited over the past few weeks, eagerly watching the tadpoles grow and waiting in anticipation for some frogs to appear. All of the children have been spotted with magnifying glass in hand carefully studying the tank!
This week, as part of our 'Wonderful World of Books' topic, the Year 2 children have been exploring the process of frogspawn to frog by reading 'Growing Frogs' by Vivian French. They have enjoyed exploring how this change happens through the story, and the ways in which we can take good care of our tiny tadpoles by providing them with what they need to grow. Our Year 2 children are now using their learning to write an explanation text, to help the rest of the class to understand this process.
We look forward to sharing their wonderful writing with you soon.