A Fire Safety visit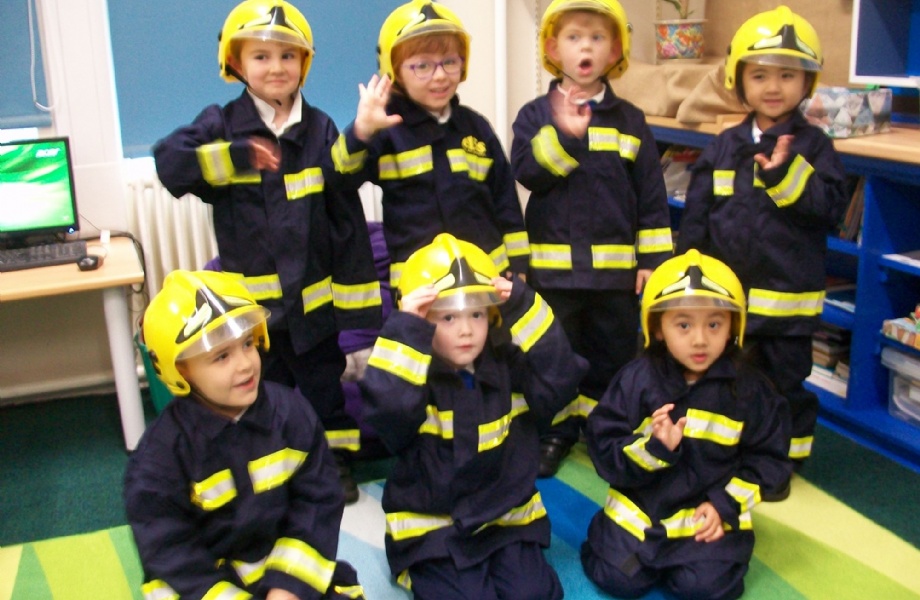 Today in Darling class we have been learning about fire safety and dressing up as firefighters!
Our Great Fire of London topic is now in full swing and an important part of this is learning about fire safety.
We were very lucky to have a visit from a lady from Dorset and Wiltshire Fire Brigade, who told us all about the job of a firefighter and how we are fortunate to have a dedicated team of firefighters who keep us safe in the event of a fire. We have learnt this week that in 1666 they didn't have a fire service or any of the specialist equipment that is used today.
We learnt about the importance of having fire alarms in our home and that we should regularly test them. Maybe you could have a 'test it Tuesday' or 'fire alarm Friday' in your homes? I'm sure the children will tell you all about it!
We listened to a story called 'Frances Firefly', which gave an important message about the dangers of matches and that it only takes one lit match to start a fire.
The children also learnt about fire evacuation plans and that these are important to have in our homes. They were also fantastic at role playing 999 calls in the event of an emergency using pretend phones and I was really impressed with how they sensibly approached this task.
The children will have come home today with a 'Stop, drop and roll' sticker, a drill that they practised in the classroom during the talk.
I hope the children will have lots of wisdom to impart all about fire safety and become 'fire safety officers' in and around the home!
We are looking forward to the rest of our topic and I hope the children's eagerness to learn continues.
Dressing up in firefighter's boots, helmet and jacket: