Dreaming By The Fire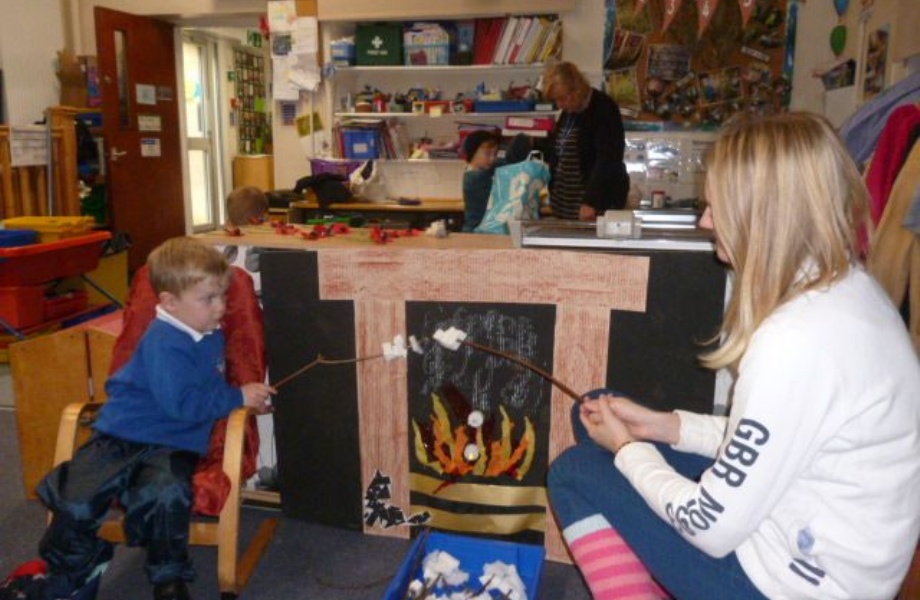 Darling Class have built their role play area based on Peggy Lee's 'Walking in a Winter Wonderland'. Here we are toasting marshmallows that we made with sticks from our wooded area!
The children divided into 4 groups and each took responsibility for a different part of the role play area. Red Team built this lovely fire place!
We are learning the song/story off by heart. Ask us to tell it to you at home...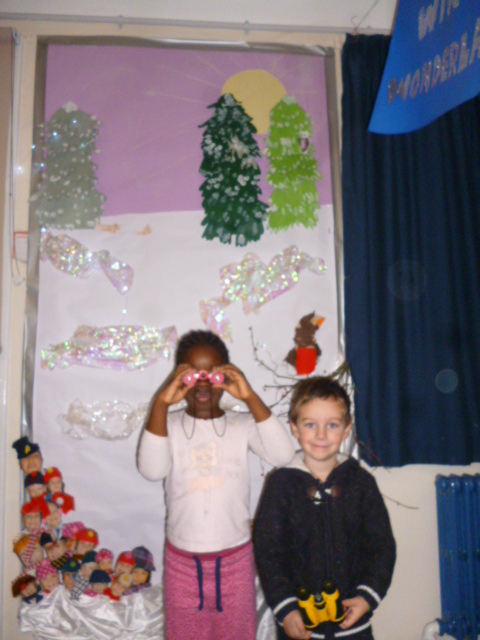 What super winter words can you think of? We need some WOW vocabulary for our upcoming poetry writing.