Mrs Boddington's Visit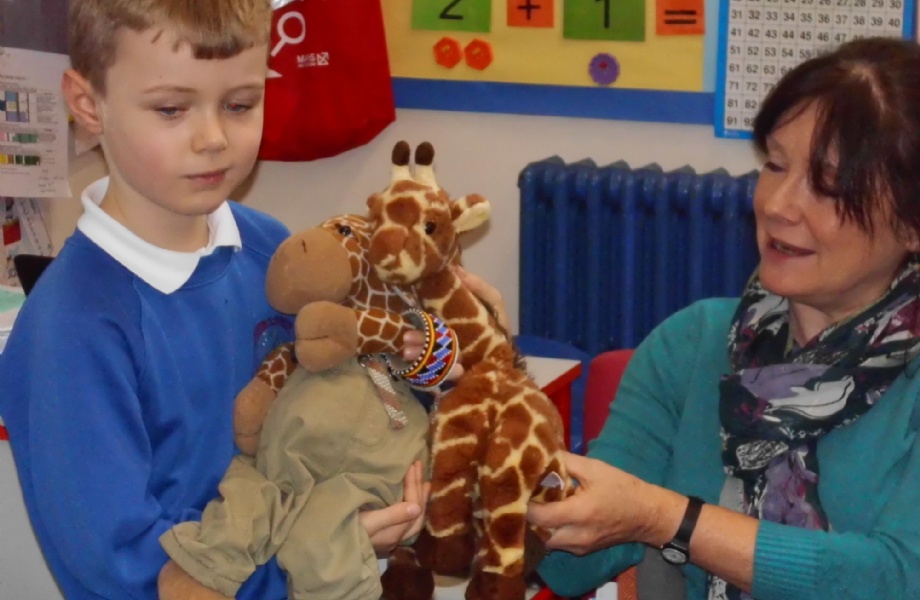 A visit from South Africa!
The children were very excited to have a special visitor in school today.
Mrs Boddington is back from South Africa for a short while before returning to her travels and couldn't resist coming to see the lovely children of Darling class.
Mrs Boddington told the children all about her exciting adventures and the inspiring support she has been providing during her time in South Africa. The children listened attentively and were delighted to see the return of Rory, the cousin of Douglas. It sounds like Rory has been a very busy giraffe, visiting his other cousins and flying in helicopters to provide aid. We are so proud of you Rory!
Rory was delighted to see Douglas and gave him a very special gift- a South African bracelet that he is now wearing with pride.
The children were also given a very special beaded giraffe all the way from South Africa, to remember Mrs Boddington's stories of her adventures.
Thank you Mrs Boddington and we can't wait to see you again very soon!
With love from Darling Class x