Making Mud Faces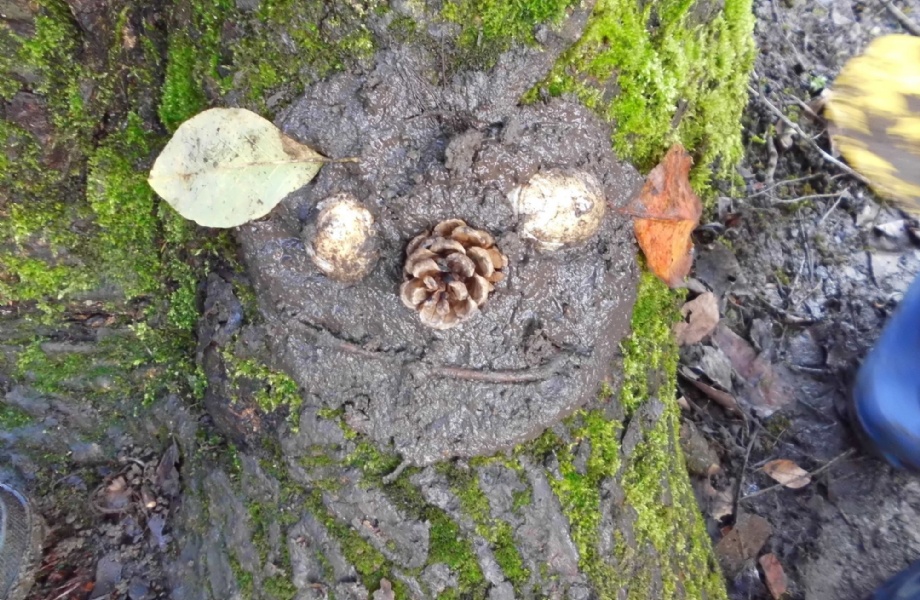 If you go down to the woods today you're sure of a big surprise!
If you go down to the woods today look out for our wonderful 'Mud Faces'!Today we have been busy in the woods using natural materials to make mud faces on the trees. We had to think carefully about the facial features of animals and humans and mixing the right consistency of mud to create our artwork. The children had a super morning and were very proud when talking to their friends about their creations.
We also made journey sticks, collecting a suitable stick and going on a journey through the woods, adding things that we find to our journey stick as we go. We then talked about which materials are safe to be in the natural environment and which should not have been there, such as plastic items and wrappers.
We disposed of this appropriately to keep our environment safe.
What a wonderful walk in the woods!
Mrs Anderson