Early Years Outdoor Learning Activites.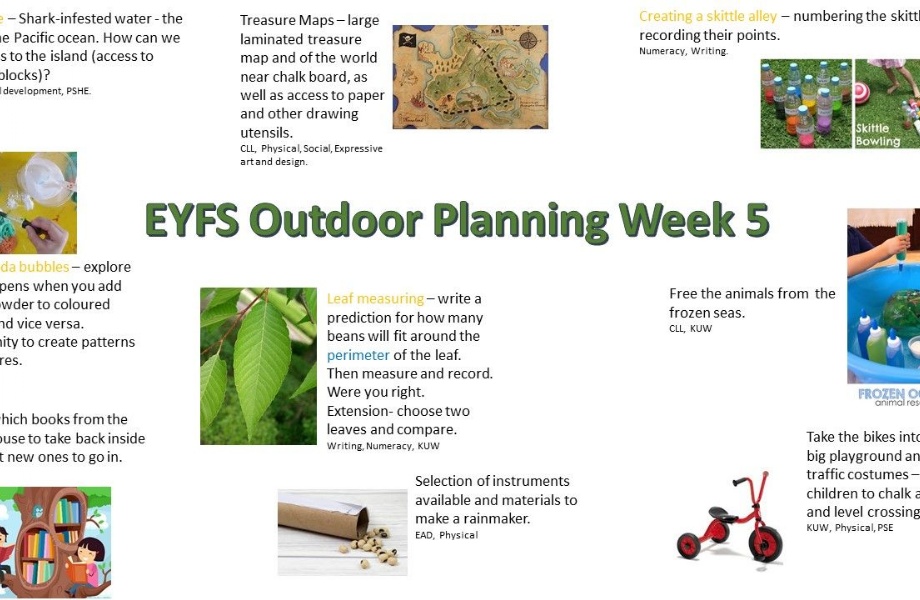 We have a great outdoor learning area and we would like to share with you some of the challenges that we will be tackling.
Could you try any of these activities at home? Will there be any differences when we try them at home and at school?