Welcome to our Vincent van Gogh Gallery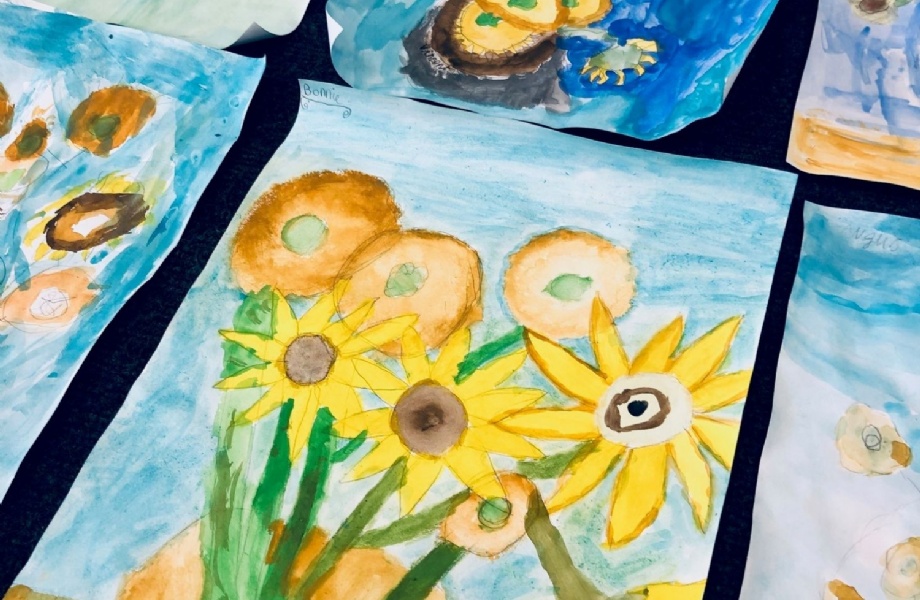 We welcome you to explore our virtual gallery of Sunflowers by Year 1 and 2.
This term we have been learning about the artist Vincent van Gogh and exploring the range of artwork he produced during his lifetime.
In particular, we observed his famous painting, 'Sunflowers', painted in 1888. We looked carefully at the different sunflowers; those that were in bloom, those that were drooping their heads and those whose petals had fallen. We talked about the different techniques and then used watercolours to create our own versions of 'Sunflowers'.
We are all very proud of the results and how the children have interpreted this still life painting in their own way. Please see our gallery below. Enjoy!